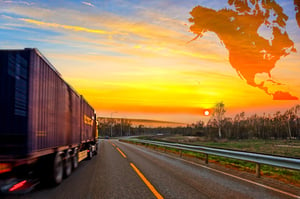 MODEX 2016 is coming to the Georgia World Congress Center from April 4 to April 7, 2016. What is this event, and why is it a must-attend for members of the supply chain industry this year?
Here's a short list of reasons why you should attend the expo this year if you're part of the supply chain industry:
#1: It's Sponsored by MHI
MODEX 2016 is sponsored by MHI, an international trade association that has represented the supply chain industry since the 1940s. This association is a giant amongst the supply chain industry, providing "education, networking and solution sourcing for members, their customers and the industry as a whole through programming and events."
MHI's involvement in this event alone is a strong reason for companies involved in the supply chain industry to attend.
#2: To See the Latest Innovations from Over 800 Leading Solution Providers
The expo at MODEX will feature legions of innovators in the fields of manufacturing, distribution, and supply chain management. Each solution provider is there to impress you with the latest and greatest innovations, and you never know which one will be the one that revolutionizes your business.
CHECK OUT SOME OF MARLIN'S CUSTOM BASKET SOLUTIONS HERE!
#3: To Hear from Industry-Shaping Speakers About How to Tackle the Challenges of Manufacturing and Supply Chain Management
Beyond the vendors presenting their latest innovations, there will also be numerous industry-leading speakers present at the event. These speakers will be discussing a variety of topics, from protecting your supply chain and cargo, to transforming DC operations with mobile voice applications and smart devices.
#4: For the Networking Opportunities
With over 800 exhibitors, and thousands of attendees, MODEX 2016 is a prime opportunity to network with supply chain industry professionals… or with companies that need to improve their supply chains.
#5: Over a Third of All Show Attendees Plan to Spend More Than $1,000,000 Over the Next 18 Months
Not only is the event a rich networking opportunity, it's a potentially lucrative one. According to statistics from a survey carried out by MODEX and shared on the event website, fully 75% of MODEX attendees are "End-Users/Purchasers of Material Handling & Logistics Equipment and Systems" and that 36% of them plan to "Spend $1,000,000 or more" in the next 18 months.
This makes MODEX a uniquely rich opportunity for making contact with a million-dollar client.
Whether you're a manufacturer or a supply chain manager, there are plenty of reasons to attend 2016's MODEX expo, so see you there!