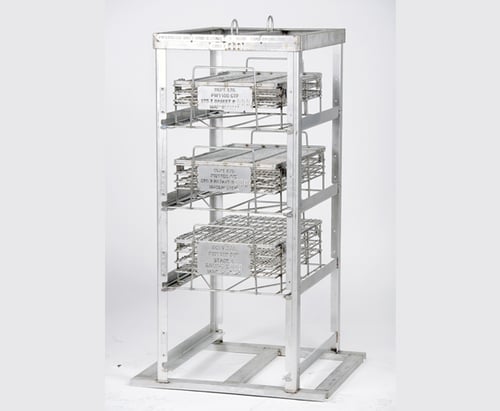 Why Choose Marlin Steel?
Marlin Steel manufactures custom medical baskets using some of the most effective materials to meet the stringent requirements of medical applications. We have the ability to electropolish each part to provide the smoothest surface achievable, allowing for easier cleaning and sterilization while increasing its aesthetic appeal.
Our baskets and surgical steel wire forms meet the highest industry standards, whether you're in need of a basket made of ultra-fine woven mesh materials or a larger stackable storage unit.
Contact Our Experts for Premium Custom Medical-Grade Wire Baskets
Medical baskets made of medical-grade stainless steel will meet the requirements of many medical and pharmaceutical applications. To get the right solutions for your application, turn to the experts at Marlin Steel.
In addition to medical baskets, we manufacture trays and disease control equipment with a focus on quality and precision engineering. We manufacture all of our products in the U.S., providing superior quality and fast delivery with every solution.
For more information about our medical baskets and other product design capabilities, contact us today or request a quote.