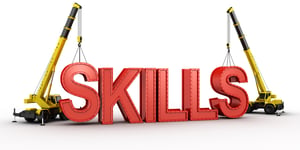 Marlin Steel continuously strives to find new ways to make its manufacturing leaner. By increasing speed, accuracy, and efficiency, Marlin's production team can fulfill tough manufacturing jobs quickly so that clients don't experience delays in their own production processes.
Recently, Forbes' Hitachi Foundation column featured Marlin's approach to lean manufacturing in an online article titled "How Marlin Steel Got Lean By Paying for Skills." What did Forbes have to say about Marlin's Baltimore-based production facility?
Here are a few highlights from the article:
Changing Markets
At one point, Marlin Steel focused almost exclusively on making commodity bagel baskets for the bagel store chains that thrived at the time. However, things had to change.
As the Forbes article points out: "Faced with a stuttering economy, low-cost overseas competition, and the rise of low-carb diets, Greenblatt decided to get out of the bagel industry."
With the bagel industry collapsing in on itself because of low-carb diets and a flood of cheaper-than-the-steel-needed-to-make-them baskets from China flooding the market, Marlin switched focus and started creating highly engineered custom parts baskets for industrial customers.
Changing markets is a large part of the reason for Marlin's current success.
Overcoming Growth Challenges with Skills
In 1996, Marlin Steel was making roughly $800 grand each year in revenue. Now, the company makes over $5 million in revenue per year, landing on the Inc. 5000 list.
This growth introduced many new challenges, not the least of which was finding ways to build some skills redundancy among the team so that no one person's absence would bring production to a grinding halt.
As the Forbes article notes, "Marlin faced the threat of losing sales because certain essential skills – from reading blueprints to programming robots – were too concentrated among a few members of the team."
If the wrong person had to take a few sick days or went on vacation, Marlin could kiss its productivity goodbye.
After one incident where the only employee trained in package labeling became unavailable for a few days, Marlin started implementing a new job skills matrix to track who had what mission-critical skills so that this situation could be avoided in the future.
Encouraging Workers to Learn New Skills
To help make sure that the Marlin team would build the necessary skills redundancy needed to prevent future work stoppages, it was important to incentivize the learning of new skills by each employee.
Marlin's solution was to establish permanent pay increases for employees who were able to master new skills listed on the matrix. The more difficult the skill, and the more it was needed, the bigger the pay increase.
As columnist Anne Claire Broughton noted in her Forbes article, this method "has served the company well ever since."
To make it easy for workers to pursue training in new skills, Marlin sets aside 5% of its payroll budget just for training, and offers in-house training as well as training through outside vendors, community colleges, and graduate schools.
This method of incentivizing training and making it easy to pursue new skills has helped turn Marlin's workforce into one of the most skilled and flexible teams of professionals in the custom metal forming industry. Marlin can do more with a smaller, more efficient team, and each team member can be easily reassigned as needed to meet specific client needs.
Thanks to the job skills matrix and strong incentives, Marlin is leaner and more productive than ever before.