As one of the most popular grades of stainless steel, 316 stainless steel is an ideal material to fabricate wire mesh and sheets. Due to its strength and corrosion resistance, 316 stainless is a preferred steel grade for food processing application and medical and pharmaceutical projects because they are easy to sanitize. On this page, you'll find more information about the industrial applications and benefits of using 316 stainless steel wire mesh and sheets.
Common Industrial Applications of 316 SS Wire Mesh and Sheet
316 stainless steel is a popular grade for its weldability and corrosion resistance. It is also chemically inert, which makes it suitable for medical-grade or food and beverage applications that prioritize product integrity and purity.
Here is a comprehensive list of applications where 316 stainless steel wire mesh and sheet products are crucial to daily operations:
Aerospace
Automotive
Architectural
Chemical
Food and beverage
Pharmaceutical
Medical
Oil refineries
Power plants
Telecommunications
Photography
Textile
Paper
Transportation
Benefits of Using 316 Stainless Steel
The following are some key benefits of using 316 stainless steel:
Heat and cold resistance: 316 stainless steel performs well in temperatures up to 800 °C.
Rust and abrasion resistance: Compared to other stainless steel grades, 316 exhibits superior resistance to rust and abrasion.
Corrosion resistance: The inclusion of molybdenum in 316 stainless steel improves its resistance to acids, alkalis, and chloride pitting.
Easy forming and welding: 316 stainless steel is easy to weld via TIG or MIG welding, and it does not require post-weld annealing. When annealed, it is nonmagnetic. 316 stainless steel also shapes readily through brake or roll forming.
Durability: It has a tensile strength of 515 MPa and retains its corrosion resistance with minimal maintenance.
Sanitation: This grade of stainless steel is ideal for hygienic applications because it is easy to clean and sanitize.
Sustainability: 316 stainless steel is 100% recyclable.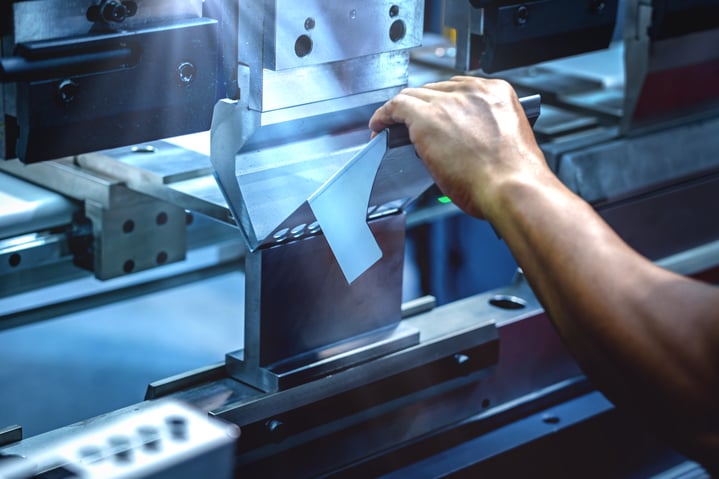 Common Uses for 316 Stainless Steel Wire Mesh and Sheet
316 stainless steel mesh products include:
Aerospace wire baskets and carts
Automotive cleaning and dipping racks
Medical and pharmaceutical carts, trays, baskets, and equipment
Boat fittings
Brewery equipment
Chemical transportation containers
Chemical and petrochemical equipment
Food processing equipment
Heat exchangers
Mining screens
Laboratory benches
Springs
Dyeing equipment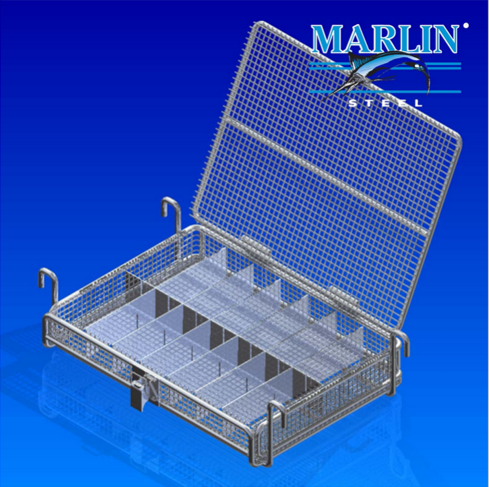 316 stainless steel sheet products include:
Motor and machinery parts
Enclosures
Housings
Supports
Frames
Tanks
Engines
Contact Marlin Steel for Premium Wire Mesh & Sheet Solutions
Wire mesh and sheets can be made from 316 marine-grade stainless steel, 316 food-grade stainless steel, and other application-specific grades. As a result, 316 stainless steel is one of the most versatile types of stainless steel.
Since 1968, Marlin Steel Wire Products LLC has specialized in creating custom metal forms, including 316 stainless steel wire mesh, racks, S-hooks, and baskets in the United States.
Our quality management system complies with ISO 9001:2015 standards, and at least 20% of our workforce is made of certified chemical and mechanical engineers. View our in-stock and ready-to-ship metal products, or contact us today to discuss your custom solution.