Marlin Steel is a premier provider of custom products made from steel wire and sheet metal. Since 1968, we have built a reputation for outstanding quality and exceptional service. That's why our customers are confident in our ability to deliver solutions that meet their specific needs.
Recently, a customer reached out to us with a request for steel wire baskets suitable for use in ultrasonic cleaning operations for tri-clamp gasket filters. This case study outlines the challenges presented by the project and the methods and materials our team used to overcome them.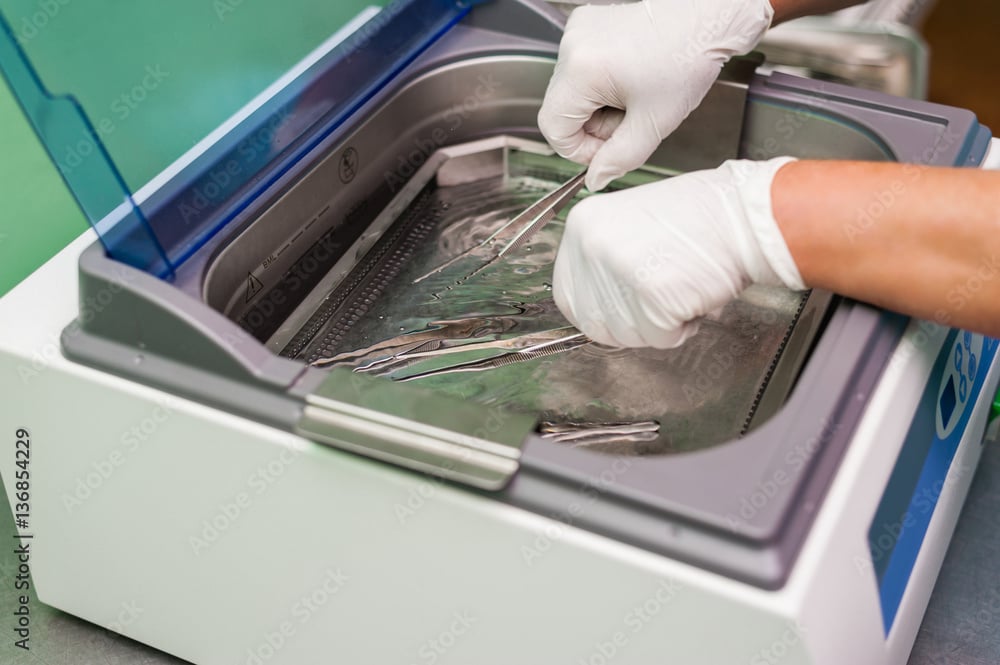 The Opportunity: Designing a Basket for Ultrasonic Cleaning
The customer contacted us to request two to four custom baskets that could hold 1.5-inch sanitary tri-clamp gasket filters during ultrasonic cleaning operations. Since the customer wanted to remove unwanted particles from stainless steel filter mesh, the baskets needed to maintain enough space between filters to allow for thorough cleaning without restrictions near the filter area. They also had to be engineered to fit in the customer's ultrasonic cleaning tank and hold a large amount of pieces.
The Solution: Creating a Custom Wire Basket
Our team consulted with the customer to understand the fit, form, and function for the custom baskets. The baskets would be placed in an industrial parts washer and should be able to slide into and out of the washer's stainless steel rack. Using this information, we developed and manufactured a custom wire basket design with handles to make it easy for users to remove the baskets from the washer rack. We also incorporated a lid to keep the filters inside since they would be floating inside the basket. Additionally, we ensured that the baskets were composed of materials that could withstand exposure to the washer's acid-based cleaner and 65 °C temperatures.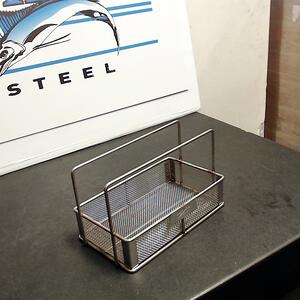 The Final Results: Delivering Suitable Ultrasonic Cleaning Baskets
At the start of the project, we asked numerous questions to develop an understanding of the customer's needs so we could design a basket that fully met them. Throughout the development process, we maintained open communication with the customer to ensure they approved the AutoCAD design. This attention to detail enabled us to produce and deliver custom wire baskets that fully meet the their specifications and standards.
Contact Our Experts for Premium Custom Wire Baskets Today!

At Marlin Steel, we are committed to providing our customers with outstanding custom wire baskets meet their particular needs. We aim for results that exceed expectations, with clear design specifications, incisive questions, and open communication throughout the project. All of our products are subject to rigorous quality assurance testing throughout the design and manufacturing process. Our ISO 9001:2018 facility is fully equipped to produce quality custom wire products to some of the most exacting standards and specifications. We have the knowledge, experience, and skill to help you find the perfect solution to your challenges.
To learn more about our custom wire basket capabilities, visit our Custom Wire Baskets page. You can also download our eBook, How to Choose the Right Wire Basket for the Job. It provides detailed information concerning the uses, materials, design specifications, and other factors that go into making the perfect wire basket. For questions about a specific application or to request a quote, contact us today!