Ammunition makers should see guns and ammo continue to grow in the year ahead. 2021 saw the industry expand by 13.7%, and that increase is expected to continue through 2022. But balancing the surges in ammunitions demand and product quality is a continuing struggle. Economic and supply chain turbulence can interfere with your operations because of labor shortages, raw materials shortages, and shipping delays.
Because of these factors, it's important to invest in high-quality tools and material handling devices to optimize your organization so they can meet the surge in demand. With steel wire baskets, racks, expanded metal baskets, heat treating racks, carts from marlin steel wire products, you can better ensure product quality and less scrap from production so you need less labor for each part. Also marlin material handling racks reduce the amount of transferring my basket to rack to tote that you need to accomplish because our baskets will lean our your systems and reduce material handling drama. Learn more about our steel munitions baskets, their applications, and the unique value of our products.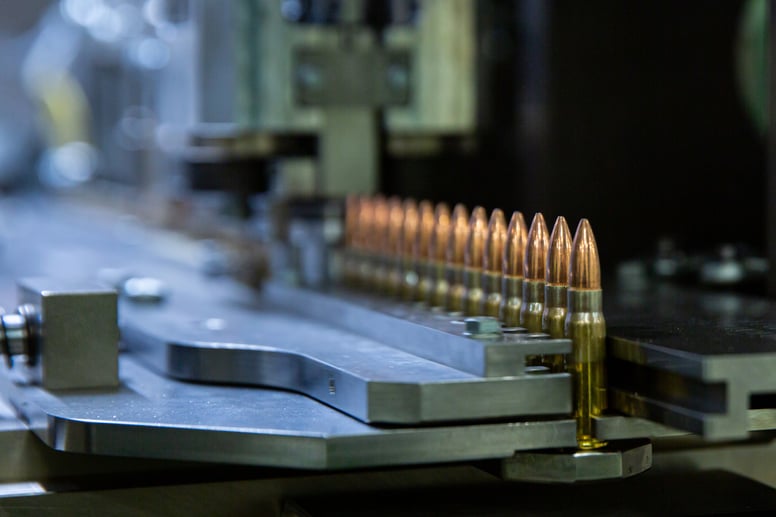 What Are Steel Munitions Baskets?
Steel munitions are durable containers for storing, transporting, and washing or cleaning ammunition throughout processing. With the right munitions baskets, gun manufacturers can reduce or entirely eliminate the risk of product defects. You can also speed up the process for other stages of gun and ammunition manufacturing.
Steel munitions baskets come in a wide variety of styles and designs to best aid different applications. Steel gives them long-lasting durability. Because the metal is also versatile, you can select baskets with or without handles, with stackable designs, and with lids.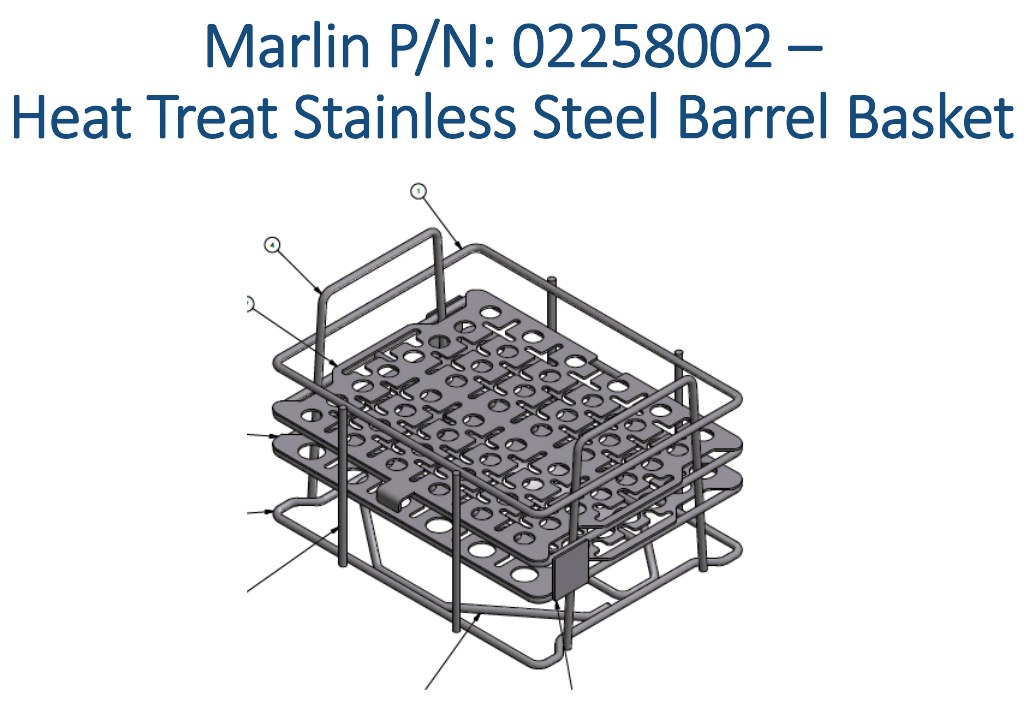 What Are the Common Applications for Munitions Baskets?
Munitions baskets are used to perform a wide variety of functions in the industry. Manufacturers can use them to:
Compactly store ammunition in the smallest possible space.

Allow for secure transportation that minimizes the risk of damage in transit.

Use them as containers while phosphate and bluing and washing and cleaning the munition casings.
End-use purchasers can also use munitions baskets for convenient storage and access. Military organizations, for example, rely on munitions baskets for storage in the field. The full range of possible applications for your munitions baskets depends on the design, material, and additional features you select.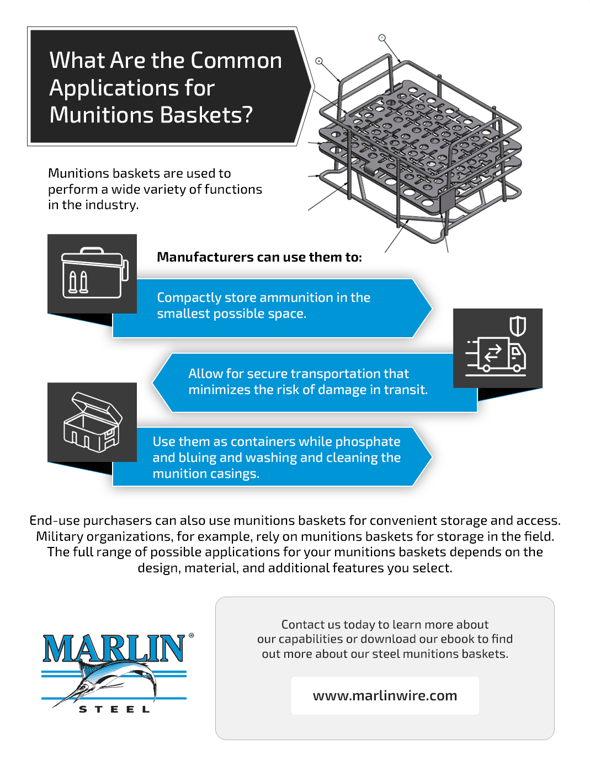 Why Should You Choose Marlin Steel for Munitions Baskets?
At Marlin Steel, we design and develop our steel munitions baskets and racks for ease of use in any application. We optimize all of our designs to allow for easy, fast manufacturing with the fewest interruptions and errors. The steel is resilient, strong, and hard. It's also sealed with a chemical coating that further protects both the contents and basket structure from damage.
When your organization invests in high-quality munitions baskets, you reduce overall material strain; this is essential during peak demand periods and as available labor continues to fluctuate across the global and domestic market. By reducing material handling strain, you can speed up your operations, shorten your lead times, reduce the risk of unscheduled downtime, and focus on other capabilities.
Along with our standard steel munitions baskets, our engineering team can design and develop custom baskets for unique use cases. If your gun manufacturing business needs a custom-fit design or needs components that adhere to specialized industry or military standards, we're here to help.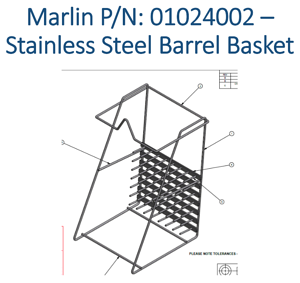 Wire Munitions Racks from Marlin Steel
For more than 53 years, Marlin Steel Wire Products has been serving commercial, industrial, and military manufacturers with high-quality metal-forming services. As part of our commitment to product quality, we are ISO 9001:2018 certified. Along with steel munitions baskets, we also manufacture racks, containers, WIRE FORMS and more. Contact us today to learn more about our capabilities or download our ebook to find out more about our steel munitions baskets.