Printed circuit board (PCB) cleaning is an important aspect of maintaining the reliability and performance of these electronic devices. Dirt, dust, and various contaminants like oil can cause issues with their electrical connections and components, leading to functional problems. One highly efficient and effective way to clean PCBs is to use steel wire baskets.
What Are Steel Wire Baskets?
Steel wire baskets are containers designed to hold and clean electronic components. They are commonly used in electronic manufacturing, repair, and maintenance applications. The baskets are made of durable, high-quality wire mesh, and their stainless steel composition allows them to resist rust and corrosion. The mesh design of the basket body and lid ensures that all areas of the circuit board are accessible to allow for a thorough cleaning, leaving these devices free of contaminants
Benefits of Using Steel Wire Baskets to Clean Circuit Boards
There are several benefits to using steel wire baskets for cleaning PCBs. First, the wire mesh design allows for cleaning solutions and solvents to circulate freely around the circuit board for a fully effective cleaning. At the same time, the basket's mesh safeguards the PCB, keeping it from bending or incurring scratches or other damage while it's cleaned. Steel wire baskets are strong and durable, so they can withstand the forces involved in cleaning processes.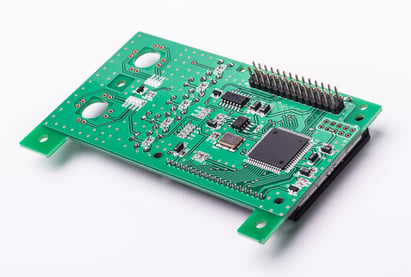 Another benefit of utilizing steel wire baskets is that they are easy to use. Simply place the PCB in the basket, add the cleaning solution or solvent, close and secure the lid, and agitate the basket so that it reaches and cleans all parts. The wire mesh design of the basket makes it easy to inspect the PCB to ensure that it's clean and free of contaminants, and the lid keeps components safely inside the basket during the process. Lastly, these versatile baskets are also applicable as semiconductor wafer cleaning containers and baskets for semiconductor wafer storage.
Design Considerations for Steel Wire Baskets
To optimize your cleaning process, it's ideal to work with a manufacturer capable of custom-engineering baskets for your specific application. Factors to consider when creating a basket include:
What is the intended shape, size, and weight of the PCB?
What is the appropriate mesh spacing?
Should the basket have a lid? If so, what type of lid (soft, slam-shut, removable latching, hinging latching, spring locking, compression, etc.)?
Should the basket have dividers?
How frequently will you use the baskets (to determine the necessary lifespan)?
What will the material handling method be for manipulating the basket pre- and post-wash?
What conditions (temperatures, mechanical procedures, time frame, etc.) will the basket have to withstand during washing and drying?
What chemicals and cleaning solvents do you plan to use in the cleaning process?
Cleaning Circuit Boards With Wire Baskets
There are a variety of cleaning solutions and solvents that can be used with steel wire baskets to clean PCBs. Some of the most common include isopropyl alcohol, acetone, and water-based cleaners. These substances are particularly effective for removing contaminants such as oils and grease from circuit boards.
Please note that you should select your cleaner based on the PCB type and what particles or substances you need your cleaner to effectively remove. Some cleaners can be harmful to circuit boards, so it's important to choose the right cleaning solution for your job. For example, some solvents can damage plastic components or cause metal parts to corrode. Following the instructions that the manufacturer set forth for acceptable cleaning solvents, in addition to using them in locales with good ventilation, will best help you achieve optimal results.
Marlin Steel Is Your Trusted Partner for Your Wire Basket Needs
Cleaning PCBs with steel wire baskets is an effective way to maintain the dependability and functionality of electronic components. The wire mesh design of the basket allows for thorough cleaning and prevents damage to the circuit board, while the durable construction ensures that it can withstand the cleaning process itself. There are a variety of cleaning solutions and solvents you can use with steel wire baskets, making mesh baskets with lids a versatile option for cleaning PCBs that will ensure your electronic components are free of contaminants and perform at their best.
Since 1968, Marlin Steel Wire Products LLC has produced custom metal forms, handling containers, and parts for diverse industries. Our wire products are 100% made in America, with optimal quality control and fast delivery. Marlin's stainless steel wire baskets for industrial cleaning are designed to protect fragile circuits and electrical devices and achieve a comprehensive wash. With various lid types available, you can also choose the latching option that best fits your application, safeguarding your PCBs while enabling better access for cleaning agents.
Our team integrates automation and advanced manufacturing machinery, including CNC press brakes, laser cutters, welders, and wire-bending robots, to enhance precision, uniformity, throughput, and production speed for our baskets. We also have virtual testing capabilities to pinpoint any flaws in a basket's design, giving you peace of mind that stainless steel wire baskets from Marlin Steel are of the highest quality.
To learn more about how Marlin's team can support your PCB cleaning operations, contact us today.