This year at the first virtual AME Conference, the CEO of Marlin Steel, Drew Greenblatt, participated as a panelist on the exclusive supply chain forum.
This forum was a facilitated discussion with panelists who discussed and debated about specific ways to advance and rebuild manufacturing and industrial infrastructure with automation in the aftermath of the COVID-19 pandemic.
Here are some of the key takeaways from this timely discussion piece with Marlin Steel's CEO in the supply chain forum.
What Is the AME Conference?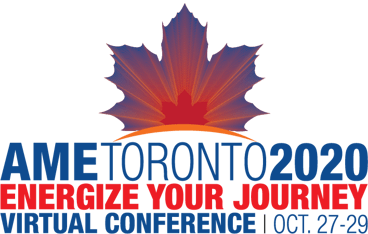 The Association for Manufacturing Excellence (AME) hosts the AME Conference that brings together industry experts from around the world to share their knowledge, collaborate with others, and learn about new and exciting industry trends.
AME conferences typically include over 1,500 participants, including professionals from more than 35 countries. The participants represent various sectors of manufacturing, from pharmaceuticals and food production to aerospace and defense, among many others.
Some top companies that attend this conference include Hallmark, Crown Equipment, Caterpillar, United States Postal Service, Tyson Foods, Honda R&D Americas, and Marlin Steel.
This year, the conference went virtual, and Marlin Steel's CEO, Drew Greenblatt, was one of the expert panelists on the supply chain forum.
Highlights of Marlin CEO's Presentation at the 2020 AME Conference
Here are a couple of the key takeaways from the presentation Marlin's CEO provided during the supply chain forum at the 2020 AME conference.
Lean Supply Chains in the Face of the Pandemic
Supply chains were too lean, and trusted foreign vendors couldn't deliver on time, which let down supply chains.

Supply chains should have 10 to 20 percent domestic suppliers, at minimum, in case there is a shock overseas like the one that occurred with the COVID-19 pandemic.

Having a robust and diverse supply chain in North America could've prevented abrupt and unanticipated slow downs in the supply chain.
The Role of Automation and Digitization in the Future
Marlin made sure to invest in state of the art press brakes and robots to provide their employees with the best technology that increases efficiency and speed.
Marlin could not have made and delivered as many as 2,500 medical devices without a massive investment in automation.
Companies have to lean in to automation so that employees have the best tools and the best devices at their disposal to meet difficult requirements.
The conclusion to Drew's presentation emphasized that the supply chain was too lean in 2020 and that relying on domestic vendors is a good idea for companies to consider in the future to keep businesses moving. To watch the full presentation, click here.
Want to make a shift in your supply chain? Order custom American-made steel forms and stainless steel wire products from Marlin Steel. The professional engineers at Marlin can meet your requirements and ensure that your products get to you fast.
Contact Marlin's engineers today!