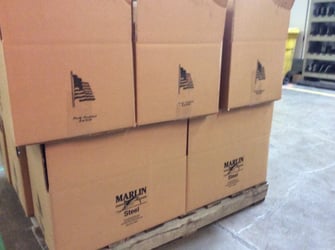 In any business, time is always of the essence. The longer you're kept waiting for the equipment you need to do a job, the longer your own customers have to wait for the delivery of your own products. Keeping your own customers waiting gives competitors a chance to horn in on your business by providing the same goods and services faster.
In other words, you want to make sure that the delivery times for the supplies your company needs are as short as possible. The faster you can get what you need to get to work, the better.
With that in mind, how long does it take to get a custom-made steel wire rack or basket for your company's parts cleaning processes?
The answer to that question depends on a few factors, such as which company you order your custom metal form from, what their work backlog looks like at the time, their location, and the shipping method that they use.
So, to help you assess how long a production order for a custom steel basket or rack should take to get to you, here's a quick breakdown of the different stages of production, from planning all the way to shipping.
Planning, Design, and Testing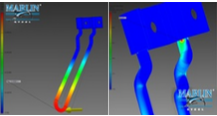 Before a supplier can begin to craft your custom metal form order, they first have to establish a design for that item. Typically, this involves having your company fill out a questionnaire so that the manufacturer of the metal form knows the application for the final product well enough to create a reliable design.
For example, questions that a maker of custom metal baskets might ask include the highest and lowest operating temperatures that you might put the basket through, what chemicals you use in your parts cleaning/finishing cycles, and how long a parts cleaning cycle lasts. Your answers to these questions will help to guide the design choices made in the construction of the basket.
Once the manufacturer knows your application, they can actually start designing your basket. The amount of time the design phase takes may vary a little, depending on how many revisions there have to be to accommodate your production goals and budget.
Efficient manufacturers will vet their designs against your planned use conditions by checking them using a virtual physics simulation software program such as Autodesk. This way, any fatal flaws in the design can be ferreted out without ever having to waste time and money with tooling and slow real-world testing. With virtual physics simulations, a basket design can be tested for thousands of hours of use in mere minutes, and the engineers can get a complete report of the root cause of a basket failure right away.
Relying on physical prototypes, on the other hand, is a slow, expensive, and often wasteful process. Not only do you have to pay for tooling, production, and shipping of a product that you might not be able to use, if a fatal flaw is found, you have to wait for the basket to be shipped back and inspected, then repeat the process as many times as necessary until the wire form is right.
So, the planning, design, and testing phase could take mere hours, or it could take weeks, depending on how the manufacturer handles the testing of designs.
Production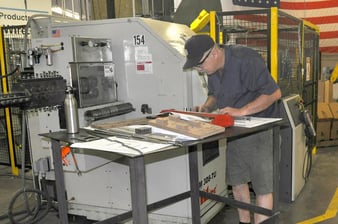 After a basket or rack design has been finalized, the manufacturer can begin producing it to fulfill your order.
The amount of time it takes to complete production of an order depends on several things:
The size of your order.
The complexity of the items in your order.
The availability of materials for your order.
The manufacturer's production capacity & order backlog.
Naturally, if your order is for a limited number of less complicated wire forms made from readily-available materials, it will take less time than a large order of highly complicated metal forms made from rare alloys that manufacturers don't frequently stock.
When all other things are equal, the major deciding factor in the speed with which a manufacturer can assemble your order is their production capacity. Here, manufacturers that employ factory automation tend to have the edge.
Machines can make complicated bends in steel wire faster and with greater accuracy than manual labor can manage. Plus, machines work tirelessly from the start of the production run to the final piece of wire or sheet metal for the last custom rack or basket. Adoption of manufacturing automation is cited as one of the reasons why, according to an article by Forbes.com, "a worker in the U.S. is associated with 10 to 12 times the output of a Chinese worker."
Manufacturing automation gives manufacturers an enormous productivity advantage, enabling them to complete orders faster while consistently meeting your production tolerances.
For example, a human worker might be able to complete one or two bends in a length of steel wire each minute, but a wire-bending robot can make two bends in steel wire in a couple of seconds.
On average, once work on your production order starts, it should only take a couple of days to finish manufacturing unless the size of your order is well beyond the manufacturer's production capacity.
Shipping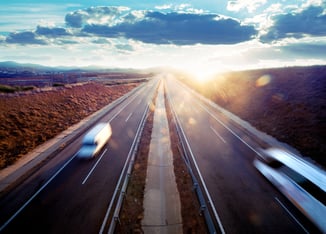 For many production processes, the actual shipment of your order will probably be the single most time-consuming part of the process.
Here, the geographical relationship between you and your supplier is key. Overseas suppliers tend to take much longer, as the products they ship have to wait for available space on a cargo ship to make the transatlantic or transpacific voyage.
How long is this delay? It's not uncommon for the shipment of goods from foreign locations such as China to take four to eight months to reach a domestic U.S. location.
Ordering from a supplier in the U.S. however, tends to be much faster. In many cases, Marlin's domestic U.S. clients receive their custom parts washing or materials handling containers in as little as two weeks from the date that work begins on the design!
Learn more about how you can get "Quality, Engineered Quick" from a reliable and experienced custom metal form supplier today by contacting us here.