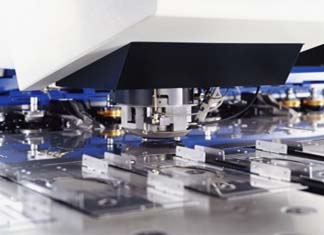 Nikkei Business, a leading Japanese business publication akin to Inc.com or Forbes, recently published an article highlighting the potential effects of Trump's economic policies on the American manufacturing sector.
One of the potential impacts listed was that companies will be "forced to tackle productivity improvement" and that "the use of robots has spread rapidly over the past few years. Especially [their] introduction in medium and small-sized manufacturing."
Part of the reason for this is that smaller manufacturing companies have to bear the burden of massive overregulation that impacts their per-employee compliance costs more than their larger manufacturing counterparts. According to data cited by the National Association of Manufacturers (NAM), in 2012, the cost of regulatory compliance for small manufacturers with less than 50 employees was $34,671 per employee per year while large manufacturers with 100+ employees only spent $13,750 on regulatory compliance per employee per year.
Using manufacturing robots helps to drive efficiency for small manufacturers so they can do more with fewer people.
Marlin's Transformation from Bagel Baskets to Quality Engineered Quick
The Nikkei Business article highlighted how some small business manufacturers, like Marlin Steel, started using factory automation to overcome challenges and challenges from Chinese companies that had a massive cost advantage.
When Marlin was first acquired by Drew Greenblatt, it was known as the "King of the bagel baskets." The company's primary focus was on hand-bending cheap wire baskets for bagel shops across the U.S. However, when Chinese manufacturers started flooding the market with baskets that cost less than the steel needed to make them, Marlin took a huge hit in its sales. Worse yet, anti-carb diets started popping up, devastating the bagel industry and sinking many of Marlin's loyal customers.
Marlin was rapidly hemorrhaging money, and things reached a crisis point. As Nikkei put it, Marlin Steel was left with the choice to either "fold the company or to transform the company dramatically."
Eventually, Marlin Steel shifted its business model to focus on providing high-quality custom steel wire baskets for clients that had strict requirements that the lower-quality Chinese baskets didn't meet. Nikkei's article mentioned how automation improved Marlin's productivity, and how automation made it "possible to extend customers to automobile manufacturers and medical device manufacturers," clients that Marlin wasn't serving previously.
The team here at Marlin is proud to be a positive example of how businesses can use factory automation to overcome manufacturing challenges to companies around the world.
You can read the full article in the Japanese on Nikkei Business.