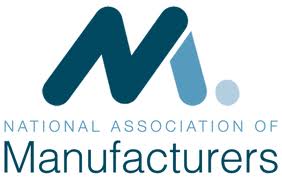 On September 9, 2014 (next Tuesday), the National Association of Manufacturers (NAM) is holding an executive leadership panel discussion at Eddie V's Restaurant in Houston, Texas. At this discussion, four panelists from manufacturing companies will discuss a variety of topics related to the manufacturing industry.

Jay Timmons, the President and CEO of the National Association of Manufacturers will be moderating this discussion. From his origins in the manufacturing town of Chillicothe, Ohio to his experience in working with politicians to pass reforms that positively impact American business, Mr. Timmons is a lifelong advocate for improving the American economy.
The Panelists Are:

John Mingé – Chairman and President of BP America, Inc. A graduate of Washington State University, John Mingé holds a Bachelor's of Science Degree in mechanical engineering, which has served him well as he rose through the ranks of BP filling a variety of both executive and engineering roles over the course of almost 30 years. As a member of the NAM Board, Mr. Mingé works to help raise awareness of manufacturing issues.

David Farr – Chairman and CEO of Emerson. Originally, Mr. Farr joined Emerson in 1981 in a corporate staff position. Since then, he has been the manager of Emerson's investor relations, VP of corporate planning and development, president of Emerson Asia-Pacific, and senior executive vice president of the company (among his many other roles) before becoming CEO. Currently, Mr. Farr serves on the NAM Executive Committee and is a member of the board of directors of the U.S.-China Business Council.

David Seaton – Chairman and CEO of Fluor Corporation. Having served Fluor Corporation since 1984, Mr. Seaton boasts nearly three decades of experience in handling various aspects of Fluor's operations. Before being named CEO of Fluor, David served as the chief operations officer for the company. Member of the NAM Board and the World Economic Forum's Partnering Against Corruption Initiative (PACI). A student of the world, Mr. Seaton holds a Bachelor's Degree in international studies from the University of South Carolina, and was even awarded an honorary Doctoral Degree earlier in 2014.
Drew Greenblatt – President and owner of Marlin Steel Wire Products, LLC. Current member of the NAM Executive Committee. Learn more about Drew on our Leadership Page.
Discussion Topics
During the panel discussion, the panelists will discuss issues such as how the changes in the U.S. energy market are affecting manufacturers, the importance of getting involved with Washington and pushing for resolutions that will help U.S. businesses thrive, and why expanding the membership of organizations such as the NAM is important to making sure that positive change can occur for businesses.
After the panel dialogue comes to a close, members of the audience will be given time to ask questions of the panelists and get more detailed information. If you have a question that you would like to see answered, be sure to attend the event! This is your chance to pick the brains of some the manufacturing industry's leading performers and discover how you can make a difference as a manufacturer.
We look forward to seeing you at the discussion next week!