Drew Greenblatt, president of Marlin Steel Wire Products in Baltimore, spoke on lean manufacturing principles this month at the 2013 Mid-Atlantic Lean Conference.
His presentation, titled "From Bagels to Brainpower," described lean manufacturing methods Marlin Steel has used to grow into a leading manufacturer of customized material-handling containers. The Nov. 5-6 conference in Timonium, Maryland attracted more than 300 business people from across the Mid-Atlantic. It was organized by the Maryland World Class Consortia, a non-profit organization focused on helping business grow through management principles such as Six Sigma, TOC and other lean techniques.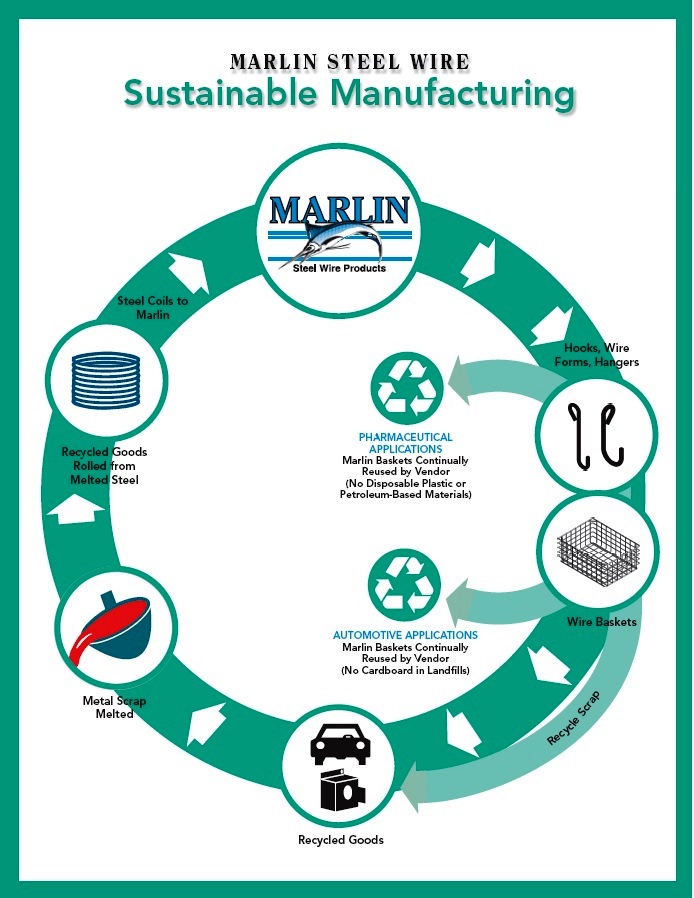 Greenblatt described how Marlin Steel Wire buys steel wire coils and sheet metal made from steel recycled from old cars, refrigerators and other appliances. Marlin converts that steel into precision-engineered wire baskets, hooks and sheet metal fabrications for industrial users such as General Electric, Honeywell, Boeing, Toyota, Siemens, Roche, Novartis, Baxter and Pfizer. Greenblatt described how "quick-changeover teams" reduce setup times and other methods to streamline workflow.
Marlin Steel's operation was recently featured in "Going Lean Fieldbook: A Practical Guide to Lean Transformation and Sustainable Success," by Stephen Ruffa. Greenblatt has also presented on lean manufacturing this year to the Association for Manufacturing Excellence (AME) and the American Productivity & Quality Center (APQC).