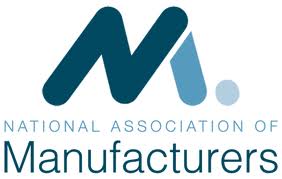 The National Association of Manufacturers (NAM) is launching a new "Creators Wanted" campaign across the USA to help promote modern manufacturing to parents and teachers across the country. The goal is to encourage young students to see the potential value of a career in manufacturing.
As NAM states in a blog announcing the new initiative, "the numbers not only bear out the need but also the opportunity in modern manufacturing… over the next decade, 3.5 million manufacturing jobs will likely need to be filled."
So, getting the next generation of students interested in manufacturing as a career is kind of important.
One of the focuses of the campaign is to highlight the stories of actual manufacturing professionals—not just the companies, but the actual people working the assembly lines, creating the product design files, and building the future of American manufacturing one innovation at a time.
Marlin Steel is proud to have not one, but two members of its manufacturing team featured in NAM's Creators Wanted campaign:
Maxi Cifarelli – CNC Router Programmer/Operator
Bryan Rich – Quality Inspector
About Maxi Cifarelli
Maxi Cifarelli is a CNC router programmer/operator on Marlin's production team. She helps to make sure that the routers Marlin uses for holding metal forms in place are the right sizes and shapes to ensure fast, consistent production.
As a girl, Maxi wanted to be an event planner or artist. Now, she channels her passion for creativity into her work to find innovative solutions to manufacturing challenges. In her spare time, she likes to make jewelry (often working with silver) and does henna tattoos.
Maxi is living proof of how different the world of modern manufacturing is from the old preconception of manufacturing—it isn't a dirty, labor-intensive, dangerous job for old men with big biceps. Instead, anyone with the right mix of creativity, drive, and eagerness to learn can be successful in manufacturing.
About Bryan Rich
As a quality inspector on the Marlin Steel shop floor, Bryan Rich helps to make sure that everything Marlin makes is top quality and able to meet the exacting standards Marlin's clients need.
When he was a child, Bryan wanted to grow up to be a spy someday. Since MI6 wasn't taking applications, Bryan instead decided to join the Marlin Steel team and inspect weld joints, part dimensions, and other key quality factors instead of plots involving Ian Fleming-inspired international intrigue.
Since becoming a quality inspector for Marlin, Bryan has started to see a little bit of manufacturing in everything. In his interview for the NAM Creators Wanted campaign, he told the interviewer that "I truly can see manufacturing in all of life. Even in nature, everything, everyone is manufacturing something on some level."
The Marlin Steel team is proud to have been featured in the NAM Creators Wanted campaign. Everyone here looks forward to the future of manufacturing—especially if we can encourage a new generation of innovators and hard workers to take up a career that is both challenging and rewarding.
Join Marlin and the National Association of Manufacturers in promoting manufacturing issues and education for the benefit of future generations today!