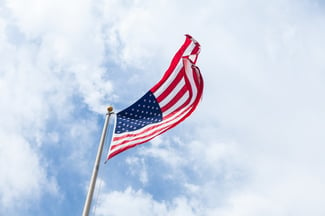 American manufacturing is making a comeback, but many companies are still opting to offshore their production capacity to overseas markets.
This is often done in the belief that offshoring production will be cheaper than manufacturing goods in America. After all, most companies want to keep their costs as low as possible while keeping their customers happy.
Buying from overseas sources to cut costs is so ingrained at this point that it's all too easy for a supply chain manager to default to that option without considering the total cost of ownership (TCO) for doing so.
A deeper analysis of the actual costs of offshoring production vs. reshoring production is a necessity for companies, as it can help them avoid a costly mistake.
Check out Marlin Steel's video on reshoring as it pertains to the medical industry:
Why Reshoring Manufacturing Capacity Makes Sense
The traditional argument for offshoring production capacity is that labor overseas is cheaper and there's less regulation—two factors that can help reduce costs. However, this isn't the same global market that existed in the early 90s.
First off, the cost of labor in foreign countries isn't really that cheap—especially after you factor in productivity. As noted in a CNN Money article, "China's labor costs are only 4% cheaper than those in the U.S. when productivity is factored in."
That's a pretty far cry from the massive labor cost reduction manufacturing in China once promised.
Beyond the minimal cost difference of labor per part produced, there are a number of other hidden costs when outsourcing production, including:
Increased risks of parts not meeting tolerances
Slower communication between management and production team
Months-long shipping delays
Extra red tape
Insurance
Graft
Inspectors
Port strikes
Currency fluctuations
No rule of law
No intellectual property protection
Check Your TCO Between Offshoring and Reshoring for Yourself!
Verifying the difference in total cost of ownership between offshoring and reshoring production capacity involves a lot of deep analysis. This can make it difficult to do—unless you use the Reshoring Initiative's Total Cost of Ownership Estimator!
This simple, convenient tool helps you reliably estimate the actual cost of manufacturing goods in the USA vs. offshoring that production overseas. The calculator factors in 30 separate cost and risk factors to establish your TCO for offshoring or reshoring.
Best of all, the calculator's free to use, and it's backed by numerous case studies.
Your costs for offshoring production go far beyond the initial price tag—so don't be fooled by that initial quote! Dig deeper into the issue and find out which option is really the best for your company.
Support American manufacturing and industry today by checking out the calculator and seeing if reshoring production would help you reduce costs for your company!