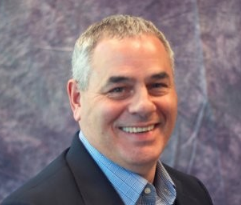 Marlin Steel Wire Products is excited to announce the arrival of Gene DeJackome as Director of Sales for Aerospace. Mr. DeJackome brings to Marlin Steel his experience of the past 16 years in the aerospace industry as the Chief Commercial Officer and President/General Manager for Celeste Industries Corporation in Easton, Maryland.
About Gene DeJackome
With over 40 years of career experience with Fortune 200 companies, Mr. DeJackome held responsibility and management leadership roles with Monsanto Company, Solutia Inc. and Astaris LLC before taking on the responsibility of the top sales, marketing, and technology role at Celeste, an ITW company.
His sales and marketing experience, as well as his general management and product development prowess, enabled him to lead companies and divisions ranging from $20 to $550 million in annual turnover where he gained expertise in both chemical products and support equipment within the global marketplace. Additionally, Mr. DeJackome managed the development of new product lines specific to the aerospace industry that more than doubled annual revenue during his tenure.
In 2018, Mr. DeJackome was awarded the 2018 Maryland International Business Growth award in recognition of the significantly expanded sales made by Celeste Industries to the global aerospace market.
Mr. DeJackome received a B.S. degree in Chemical Engineering from Worcester Polytechnic Institute in Worcester, Massachusetts, as well as an M.B.A. from the Olin School of Business at Washington University in St. Louis, Missouri.
A resident of Annapolis, Maryland, with his partner, Kim Gingras, Mr. DeJackome enjoys spending his free time competing in amateur ballroom dancing.