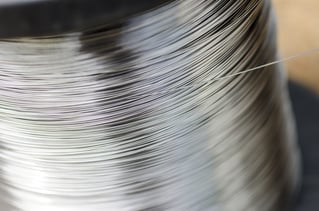 As a manufacturer, Marlin Steel is highly dependent on a steady supply of steel: typically grade 304 stainless steel. Many different manufacturers rely on a stable supply of steel to work with.
In recent months, the U.S. has been hit by a large surge of cheap imported steel. Why are imports of steel up and how does this affect U.S. manufacturers?
Reasons for Increased Imports of Steel
If you compare the total amount of U.S. imports of steel products in March of 2015 to March of 2014 as reported by the U.S. Census Bureau, the total amount of steel imported into the U.S. increased from 2,933,841 metric tons to 3,280,348 metric tons. This represents an increase of about 11% for the month of March from one year to the next.
One reason cited for the increase in imports for steel is the strong U.S. dollar, which is increasing in value against foreign currencies.
Why is a strong dollar an issue that would lead to increased imports?
As pointed out by Bloomberg Business, "foreign competitors with weaker currencies pay less to produce the metal. That's allowing them to undercut U.S. steelmakers in their own backyard as demand wanes in China, Russia, and Brazil."
When foreign steelmakers can produce the steel that manufacturers need to stay in business for less cost than a domestic steelmaker can, it is only natural for the American company to go with the less expensive supplier.
Another contributing factor to the increase of imported steel is a drop in demand for steel in some foreign markets. An example of this is the drop in Chinese demand for steel cited in the Bloomberg Business article, wherein China & Iron Steel Association Deputy Secretary-General Li Xinchuang was quoted as stating that "he expects consumption to slide to 814 million metric tons in 2015 from 823 million tons last year."
As demand in foreign markets levels off, the surplus of steel materials further drives down the price of steel in these markets. Steel prices for foreign steel have dipped enough to reduce the price below that of domestically-processed steel.
What the Rise in Imported Steel Means for Manufacturers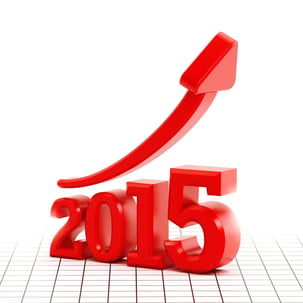 The increased import of steel is a mixed bag for American companies, to say the least.
On the one hand, the availability of cheaper steel drives down operational costs for those manufacturers who turn steel sheets, rolls, and wire into a final product. This makes these manufacturers better able to compete on the global market, and perhaps even freeing up operational capital for improvements or new personnel.
However, U.S. Steel manufacturers suffer a decrease in sales a profits as a direct result of the increased availability of cheap foreign steel.
How are domestic steelmakers remaining competitive with imported steel? As reported by The Wall Street Journal on their website, "domestic steelmakers in the U.S. slashed prices in February to cope with a flood of imports juiced by the strong dollar, a move that will pressure their profit margins and reduce costs for buyers of steel."
So, for companies that frequently have to buy steel, the influx of less costly imported steel will help to buoy manufacturing efforts by reducing operating costs. This will help to drive down the cost of steel goods, which is good news for buyers of finished steel products as well.
For domestic steel suppliers, however, things are going to be a little lean until such time as the balance between foreign and domestic steel prices comes back into balance.
If you are considering a major steel goods purchase, now would be the time to do so, before demand increases and prices go back up. Learn more about steel and why it is ideal for heavy-duty manufacturing applications by checking out the link below: