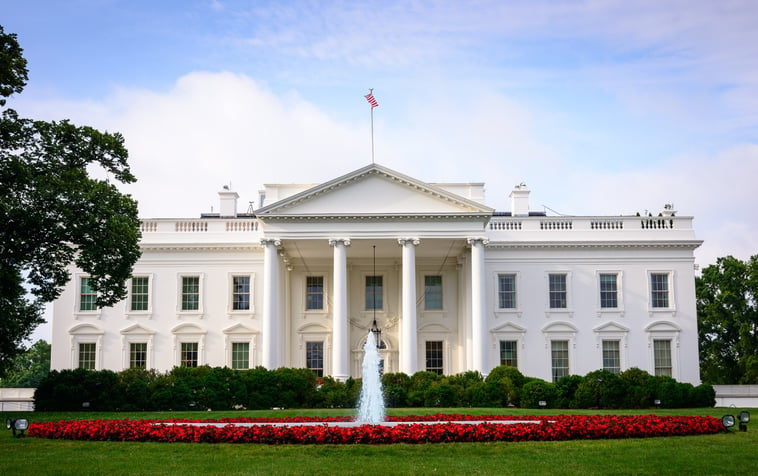 The National Association of Manufacturers (NAM) recently completed their "NAM Manufacturers' Outlook Survey" for the first quarter of 2017. In this survey, the NAM saw the highest percentage of positive outlook responses in the survey's history—a whopping 93.3%! This is a major upswing from December of last year, where manufacturers had a 77.8% positive outlook.
In the survey report, the NAM states that, "business leaders are cautiously hopeful that pro-growth policies from Washington will allow the country to emerge from the sluggish expansion seen in the years since the Great Recession."
Marlin Steel's CEO, Drew Greenblatt, is the NAM's Small and Medium Manufacturers Chair. Because of this, he was invited to the White House to discuss with the Administration new tactics for alleviating the burdens that are holding American manufacturers back.
The Challenges American Manufacturers Face
For years, business-as-usual operations in Washington have produced layer upon layer of overlapping federal mandates on everything from healthcare, to energy use, to even workplace conversations. These mandates make it harder and harder for employers to keep their doors open.
In fact, for the average small manufacturer with less than 50 employees, regulatory compliance costs are roughly $35,000 per employee per year. How many more workers could manufacturers hire and how much more could each worker get paid if these regulatory burdens were removed or lessened?
According to data from the NAM, manufacturers face over 297,000 restrictions on their operations from federal rules and regulations. This doesn't include any restrictions from specific states. With so many rules to follow, and so much overlap and confusion, it's easy to see why regulatory compliance is such a heavy burden on small manufacturers.
We all want cleaner air, safer factories, and happy customers. But, excessive & redundant regulations just don't contribute much to these goals while they strangle small manufacturers to the brink of extinction.
Paving the Way to Future Successes for the Manufacturing Sector
Being able to work with Congress and the White House directly is an enormous opportunity for advocacy groups like the National Association of Manufacturers. This is a chance for smaller manufacturers to bring the real-world costs of overregulation to the attention of the Trump Administration directly.
It's a chance to bring about real change that will drive job growth and revitalize the manufacturing sector.
As Drew said before the meeting:
We are grateful for the chance to meet with the President today and share with the White House directly which regulations remain obstacles to manufacturers' success. We are optimistic about the future, however, we know there is much work to be don, not only on regulatory reform but also on infrastructure investment, workforce development and comprehensive tax reform. –Drew Greenblatt, CEO, Marlin Steel Wire Products
President Trump has worked to alleviate the burdens on employers so that they can focus less on struggling to keep the doors open and more on adding more jobs and innovation to their respective industries.
This meeting between NAM leaders and the President represents a huge step forward for American manufacturing—but there's a lot of work left to do if we're going to secure American prosperity for the generations to come. We have to:
Streamline regulations so that health and environmental goals can be met without putting excessive burdens on manufacturers.
Improve the education system so the next generation of students have the skills and drive needed to succeed in a modern manufacturing environment.
Create a level playing field so American manufacturers can be every bit as competitive as their foreign counterparts.
We all look forward to the time when American regulatory systems are a competitive advantage for manufacturers rather than a barrier to success. Now is the time to work together to make manufacturing greater than ever before.