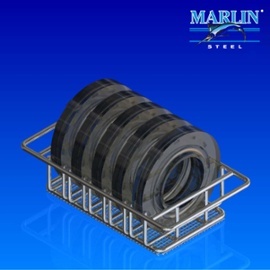 Automotive parts manufacturers have strict demands that they have to meet on a daily basis. Every part they make has to meet tight tolerances, there are often short deadlines to work with, and waste must be kept to a minimum.
To enable the consistent, timely and precise manufacture of automotive gears, manufacturers often have to source a custom basket designed for their specific process. The right basket can help ensure that you:
meet tight tolerances;
minimize production waste; and
keep production on schedule by preventing manufacturing mishaps that lead to reworking or replacing parts.
However, these benefits can only be realized when you source the right baskets from the right steel wire/sheet metal basket manufacturer. The question is, how can you choose the right manufacturer to make baskets for your automotive gear manufacturing process?
Here are a few considerations to make that can help you choose the right partner:
1: Does the Manufacturer Have a Certified Manufacturing Process?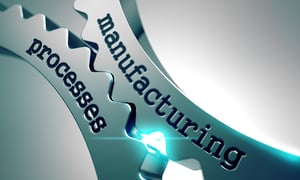 Any manufacturer that you're going to rely on should have an established, certified process for ensuring consistent quality. Without strong quality and consistency controls, or established methods for fixing quality issues, it's hard to know whether or not you'll be getting reliable, high-quality products.
Aside from checking to see that the manufacturer has a certification, it's important to know who provided the certification. Was it a reputable organization, such as ISO, or was it another, less reputable certification entity that you've never heard of?
The certifications a manufacturer holds can be a useful way to assess their commitment to continuous improvement in quality and efficiency.
2: What Automation Does the Manufacturer Have?
Many American manufacturers now utilize manufacturing automation to achieve increased speed, efficiency, and consistency in their manufacturing processes. Automated manufacturing tools can work longer, faster, and more consistently than manual laborers can, granting several key benefits.
For example, a machine that's programmed to make a 45-degree bend in a piece of metal will be able to consistently make that exact bend on every piece day in and day out. This allows for vastly improved consistency and speed over manual methods of shaping steel.
In short, automation means that you'll get much more consistent quality and a faster production timetable because of fewer errors and part reworks.
3: How's the Manufacturer's Safety Record?
Time-lost safety incidents can be enormously disruptive, putting the manufacturer behind schedule and causing delays for the production of your automotive gear baskets. Finding a manufacturer who has a consistent safety record can actually help reduce your risk of getting your baskets late.
4: What Materials Does the Manufacturer Make Their Baskets Out of?
The specific material that a manufacturer uses can dramatically affect how well a basket will work for your manufacturing process. For example, some alloys of stainless steel, such as grade 316 SS, are better able to withstand exposure to the chemicals used in vapor degreasing than others.
A basket made from the wrong materials isn't likely to last for long. Worse yet, if your process causes significant stress corrosion cracking, the basket may fail suddenly and without warning during use, creating a hazard to both your production equipment and your employees.
5: How Quickly Can They Complete a Basket Order and Ship it to You?
You have your own production timetables to worry about. Waiting for months at a time to get a single order of custom baskets for your production process is not an effective use of your resources.
Finding a vendor that can complete your custom basket order quickly and also has a minimal shipping delay can make a huge difference in your ability to meet your own production deadlines.
To highlight just how severe the difference in shipping speeds can be, Marlin Steel was once contacted by a manufacturer who needed a custom basket solution that had already ordered from an overseas manufacturer. However, a shipping issue delayed the baskets indefinitely.
Marlin was able to complete a whole new set of baskets and get them to the manufacturer in just a couple of weeks.
These are just a few of the considerations that you may want to make when sourcing baskets for your automotive gear manufacturing process. For more information and advice, contact Marlin Steel today!