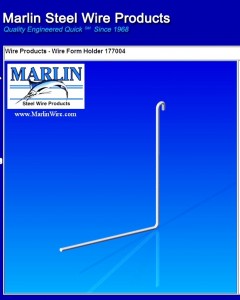 Recently, a mid west manufacturer reached out to Marlin Steel to make some hooks (sometimes called wire forms or wireforming).
Sounds simple enough. Right?
Our degreed mechanical engineers (almost 20% of Marlin Steel employees are degreed mechanical engineers - Very Expensive – but well worth it) carefully reviewed the client's application and realized that the client specified material - galvanized coated plain steel hooks - would fail because the hooks will be holding parts in a 1000 degree Fahrenheit oven.
In our planning meeting discussing the project, the engineers stated to me "Galvanized steel shouldn't be in continuous service above 392 F.
You'll still have some protection between 392 and 480 F, but you'll lose most of it. Above 480 F, all the zinc will crack and flake off. For short term exposure, you can go up to 660F."
We provided a quote for an alternative material because we did not want my client's product to crack and flake into their product (surely causing a defect).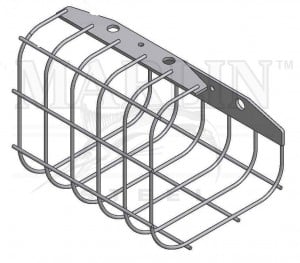 FYI – the same engineer that shared that critical fact with our client will "own this project" because he will:
draw the print,
create the quality checks,
create the check fixture,
specify the material to our purchasing team,
measure the first article to confirm it matches the print and
inspect the production run according to our ISO standards before it ships.
Our mantra is "Quality Engineered Quick." We literally registered it with the US Trademark office. This is an example of how the "engineering" saved the day at Marlin Steel again.