CFM shafts used in aircraft engines can be notoriously challenging to move and store. Without careful handling, CFM shafts may incur damage as they are moved between storage and maintenance areas. The CRM Universal Shaft Cart from Marlin Steel addresses the challenges associated with safe handling and movement of CFM shafts.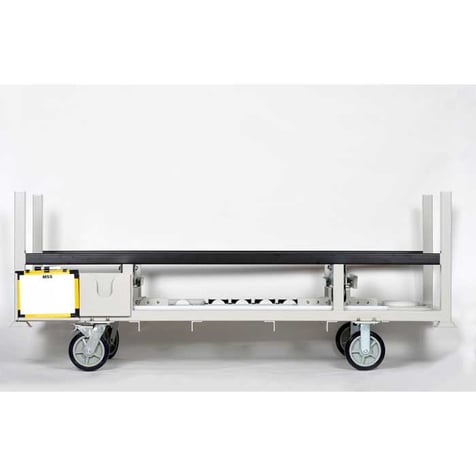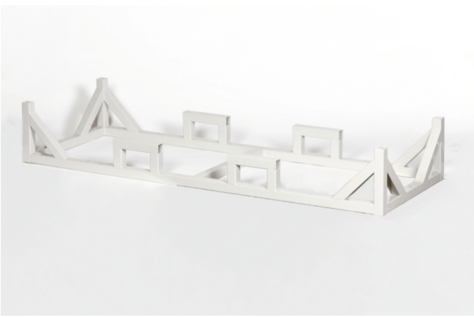 (Base Cart can stack 4 high)
This patent-pending product is highly versatile; its works with CFM56-3, CFM56-5, and CFM56-7 shaft models. It also houses all associated parts and components, ensuring that mechanics have easy access to all components during installation and repairs. Keeping these items organized on the cart also helps mechanics to avoid losing any valuable components.
Key Applications of the CFM Universal Shaft Cart
Aircraft maintenance hangars and repair facilities benefit greatly from the CRM Universal Shaft Cart. Accidental drops, impacts, metal-on-metal contact, or other rough handling can affect the usability or long-term efficacy of the shaft. Even minor damage to a shaft can have catastrophic consequences for the aircraft itself later on should the shaft fail unexpectedly.
Any facility that must store and move aircraft engine shafts should take every precaution to keep engine shafts in pristine condition, and the CRM Universal Shaft Cart does just that. Marlin's shaft cart is compatible with other shaft types as well, such as aircraft engine shafts from LF Aviation and Pratt and Whitney, shafts used in natural gas turbines, and more.
What Makes the CFM Shaft Cart a Universal Choice?
The CFM Universal Shaft Cart can stack shafts two-high on its own, or four-high with the optional Marlin Steel cart stacking base. With many advantages for aircraft maintenance facilities and crews, such as:
Compatibility with CFM56-3, CFM56-5, and CFM56-7 shafts
Optional stacking base for space-saving capability
Rolling wheels for easy movement and inspection
Ratchet straps that hold shafts tightly during cart storage or movement
A place for every component after disassembly, making them easy to find
Coin-based identification/notification system for missing or broken parts
Removal bins for easy part removal or cleaning
Can hold long rod components
A removable magnetic pan to securely hold fasteners
An attached whiteboard to facilitate communication between shifts
Fabricated from American-made steel
Wire hooks to hang shaft lifting tools
The CRM Universal Shaft Cart From Marlin Steel
Aerospace manufacturing and MRO organizations must take steps to protect critical components from damage during storage, transit, and maintenance activities. Fortunately, the custom metal forming experts at Marlin Steel have developed products that serve as a perfect solution.
The CRM Universal Shaft Cart enables mechanics to easily store and move aircraft engine shafts and all of the associated parts, components, and tools in one convenient solution. Other patented products suitable for aerospace applications are also available, including another shaft cart, well carts, circular floats, and blade and vane baskets.
To see how our shaft carts and other products can benefit your operation, contact Marlin Steel today.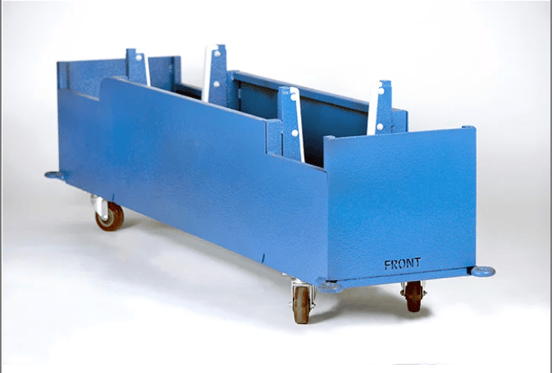 (Rolls Royce Shaft Cart BR715 Patent # 16/739,213)