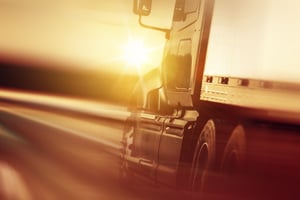 Every day, manufacturers transport their goods across the country. Whether it's by truck, train, cargo ship, or even air, manufacturers and other businesses rely heavily on American infrastructure to carry out their business.
Without strong, dependable infrastructure, businesses of all kinds suffer. So, how does America's infrastructure measure up?
The State of American Infrastructure
The American Society of Civil Engineers (ASCE) published a report card grading America's infrastructure based on "capacity, condition, funding, future need, operation and maintenance, public safety, resilience, and innovation."
What was the USA's overall score on the report? A meager D plus. Across 16 infrastructure categories, the USA's highest grade was in solid waste, which was a B minus (the only B in any category). Of the other 15 categories, the U.S. scored 4 Cs and 11 Ds.
In short, our infrastructure is well below what it should be considering the size and strength of the American economy.
What's the Impact of Inferior Infrastructure?
The trouble with below average infrastructure is that it can affect the productivity of businesses. Problems in one infrastructure category can have a ripple effect that influences the entire economy.
One major element of the economy that will be affected is the buying power of the average American family. According to statistics cited in the ASCE's Failure to Act Report, "from 2016 to 2025, each household will lose $3,400 each year in disposable income due to infrastructure deficiencies."
This loss of disposable income means less spending, constricting the ability of businesses to provide high-paying jobs. As noted in the report, if the investment gap isn't addressed soon, "the economy is expected to lose almost $4 trillion in GDP, resulting in a loss of 2.5 million jobs in 2025. Moreover, workers who are employed will earn lower wages."
Many of the high-paying jobs that get lost are likely to be manufacturing jobs. Manufacturers are particularly reliant on infrastructure to receive their raw materials and ship out their goods to clients in a timely manner. Deficiencies in transportation and energy infrastructure reduce productivity and create delays, driving up costs for manufacturers.
However, one of the biggest impacts on manufacturing may be the deficiencies in America's education infrastructure. Modern manufacturing isn't an unskilled labor job. Workers in modern factories need to have numerous specialized skills and knowledge sets ranging from an understanding of chemistry, to computer coding/programming skills, to electrical engineering knowledge.
To fill these skill-intensive jobs, manufacturers need access to a sizeable pool of highly educated workers. A poor educational system simply cannot produce enough of these skilled workers to fill all the roles that manufacturers need to fill.
Savvy manufacturers know the importance of strong infrastructure to their business. The National Association of Manufacturers highlighted this point in a recent video interview with several leading manufacturers. In the video embedded below, manufacturing leaders call out that the USA's infrastructure is ranked 12th in the world, and that substandard infrastructure harms business.
Take Action Today!
As the biggest economy in the world, the U.S. should have the best infrastructure on Earth. We should not be content with not even being in the top ten. It's time to act, to get Capitol Hill to pay attention before it's too late.
Join Marlin Steel and the NAM in urging Congress to invest in our country's infrastructure so that the U.S. will remain competitive and effective in the future.