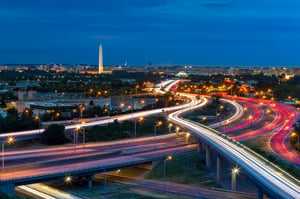 The Indiana University School of Public and Environmental Affairs, (IU SPEA) holds a yearly conference to address social issues related to manufacturing and public policies. These conferences call attention to numerous issues in the manufacturing industry, such as the skills gap and international trade.
Through conference events such as this, IU SPEA helps to prepare the manufacturing leaders of tomorrow for the challenges they'll face.
This year's conference covers many topics and how they affect manufacturing; from tax policies, to education, to reshoring production capacity. Also this year, Marlin's CEO will be joining a panel discussion about Innovation, entrepreneurship, and energy.
Who's Going to Be On the Panel?
Marlin CEO Drew Greenblatt will be joined by a number of luminaries from the academic community as well as other leaders in the manufacturing & energy industries. These panelists include:
Susan Helper: AT&T Professor of Economics, Weatherhead School of Management, Case Western Reserve University
Jerry Jasinowski: Former CEO at the National Association of Manufacturers (NAM)
Meg King: Strategic and National Security Advisor to the Wilson Center President and Director, Digital Futures Project
Sridhar Kota: Herrick Professor of Engineering at University of Michigan and Director of the Institute for Manufacturing Leadership
Paul Mitchell: President and CEO, Energy Systems Network
Laura Taylor-Kale: Deputy Assistant Secretary for Manufacturing, U.S. Department of Commerce
These panelists will each bring a unique perspective to the challenges facing manufacturers. Panelists such as Marlin's CEO and Jerry Jasinowski bring years of experience in managing and running manufacturing companies from the inside.
Paul Mitchell brings insider knowledge of how the energy industry is affected by regulations and the manufacturing sector's demands.
Susan Helper and Sridhar Kota each bring a unique academic perspective for economic theory and engineering.
Finally, Meg King and Laura Taylor-Kale can bring a perspective on how the government tries to create and enforce change.
By working off of each other and bringing many unique perspectives, these panelists can help conference attendees get a complete picture of the challenges faced by modern manufacturers.
Where is the Conference?
The 2016 IU SPEA conference will be taking place in the National Press Club at 529 14th street, NW on the 13th floor in Washington, D.C. 20045.
The panel will begin on Wednesday, September 14 at 3:45 pm and will end at 5:15 pm.
If you're in the Washington, D.C. area on the fourteenth, and want to learn about manufacturing, sign up for the conference ASAP. Or, check out some of our other blogs and resources about manufacturing today!