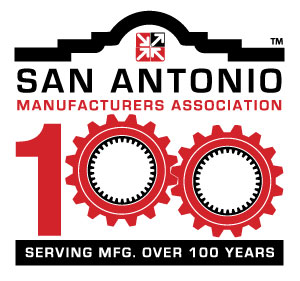 On October 26, 2017, the San Antonio Manufacturers Association (SAMA) is holding a special CEO event at the Coates Chapel and Gardens at the Southwest School of Art on the Ursuline Academy High School. The address is 300 Augusta, SA, TX, 78205.
What is the SAMA?
The SAMA is one of the country's oldest manufacturing associations. In fact, the SAMA turns 104 this year—making it the oldest such association in Texas, and the 11th oldest in the nation as a whole.
The San Antonio Manufacturers Association includes over 430 companies representing a cross-section of businesses and industries in the San Antonio Metro Area—including some non-manufacturing companies. This group doesn't just work for the interests of manufacturers, they also represent the best interests of the entire business and industrial community.
All told, the SAMA's impact on the community is, according to their estimates, over $30 billion annually.
What's the Event About?
The event is a chance for CEOs to gather to network, discuss industry issues and concerns, and hear from a guest speaker on topics that are of interest to them. This year, Drew Greenblatt, Marlin Steel's CEO, is the guest speaker for the event.
Drew will deliver a presentation on "The Vision for Small and Medium Manufacturers" to the assembled group of CEOs. Some of the focal points will include recent actions by the National Association of Manufacturers (NAM) and the Trump Administration and their future plans for the manufacturing industry.
After the presentation, there will be a short Q&A session between Drew and the other guests to address any comments or concerns that they have.
This will be an exclusive event with about 65-75 CEOs from various companies in attendance.
When is the Event?
The event will kick off on October 26 with a cocktail hour at 5:45 pm and continue with a dinner at 7:15 pm. After dinner, Drew will be introduced to the crowd at 8:00 pm and the event should wrap up by 9:00 pm.
Why Does This Event Matter?
Although this is a small, closed event just for CEOs in the state of Texas, it (and other events like it) matter because they provide a chance for manufacturing leaders to get together and share their insights and ideas about the industry as a whole.
Gatherings like this can inspire CEOs to take action and be more proactive and effective leaders—which is one reason why Marlin's CEO spends is so dedicated to these events. By being out there, he can help inspire others to make manufacturing great and do everything they can to grow jobs.
Learn more about the San Antonio Manufacturers Association by checking out their website, and seeing what other upcoming events they have!