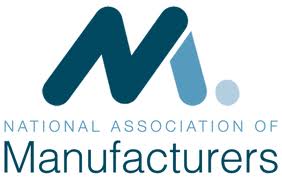 On Thursday, October 16, Marlin Steel will be joining the National Association of Manufacturers for their leadership panel in Seattle, Washington. This panel, which is a part of the larger Leadership Engagement Series that started in July of 2014, will highlight the importance of a pro-growth agenda for manufacturers, both large and small.
About the Event
Where is it?
The event will be held in the Microsoft Conference Center at 16070 NE 36th Way, Redmond, WA 98052.
When is it?
The event reception and lunch begins at noon, and will continue until 1:00 p.m. After 1:00 p.m., the leadership panel discussion will start, and continue until 1:55 p.m.
Who is attending?
Aside from Marlin Steel President Drew Greenblatt, other notable panelists for the NAM leadership panel in Seattle will include:
Brad Smith, EVP and General Counsel, Legal and Corporate Affairs, Microsoft Corporation
As an executive vice president and head of Microsoft's Legal and Corporate Affairs Group (which has approximately 1,100 employees across 55 separate countries), Brad Smith has extensive knowledge of international relations, economics, and intellectual property law.
Not only has Mr. Smith graduated from Princeton University with honors, he has also earned degrees from the Columbia University School of Law and even attended the Graduate Institute of International Studies in Geneva, Switzerland (where he studied international law and economics).
Over the course of his career, Mr. Smith has become one of the 100 most influential lawyers in the United States. At Microsoft, he is responsible for ensuring that the company's corporate responsibilities are met, and has helped Microsoft stay in the top 2% of the S&P 500 for corporate governance with consistency.
Jim Seifert, EVP, General Counsel, and Secretary, Ecolab Inc.
As the executive vice president, secretary, and general counsel for Ecolab Inc., Jim Seifert oversees the following company departments:
Law
Regulatory Affairs
Government Relations and Safety
Health and Environment
Seifert also serves on the board of the American Arbitration Association, the board of the Minnesota Job Skills Partnership, and the advisory board of the Creighton University School of Law (where he earned his juris doctor degree).
Mr. Seifert is an experienced legal counselor, but there is more to his background than his legal eagle status. He also holds a master's degree in Manufacturing Systems from the University of St. Thomas, which gives him a unique level of insight into both the laws surrounding the manufacturing industry and the actual methods of manufacturing businesses.
Frank Steeves, EVP, General Counsel, and Secretary, Emerson
Appointed as the executive vice president, general counsel, and secretary of Emerson in 2007, Frank L. Steeves has helped Emerson with a range of legal issues. Even before being appointed as an EVP in the company, Mr. Steeves was a go-to legal resource for the company for many years.
Beyond his duties at Emerson, Mr. Steeves serves as the Chairman of the U.S. Conference Board's Council of Chief Legal Officers and is an adjunct professor at the Washington University Law School. At one time, Mr. Steeves worked for the enforcement division of the U.S. Consumer Product Safety Commission in Washington, D.C. and was a staff attorney for the Wisconsin State Public Defender.
The Moderator
Moderating for this event is Linda Kelly, the senior vice president and general counsel for the National Association of Manufacturers (NAM). According to her bio, for over 20 years, Mrs. Kelly has served as a Washington policy lawyer. Prior to joining NAM, Mrs. Kelly has served as:
Senior counsel and director of chief legal officer services for the Association of Corporate Counsel.
The founding director of the State Attorneys' General Education Program at Northwestern Law School.
Director of Education and Outreach for the Law and Economics Center at George Mason University Law School.
VP for policy and research for the U.S. Chamber Institute for Legal Reform.
In addition to all of the above, Mrs. Kelly worked as an associate with the law firm Hogan & Hartson, LLP (which is now Hogan Lovells) in Washington D.C. Here, Mrs. Kelly's law practice focused on U.S. immigration, economic sanctions and export control laws, as well as international trade policy. In her time at this firm, she represented clients before numerous U.S. departments, including the Treasury, Commerce, Labor, and State departments, among others.
With her extensive experience in trade law, Mrs. Kelly will be the perfect person to moderate the discussion at this NAM panel discussion.
The Focus of the Discussion
This NAM panel discussion will focus on the opportunity that American manufacturers have to make a comeback, and how the gridlock in Congress and their overreaching regulatory initiatives are not advancing the top priorities of manufacturers.
The panel will have a Q&A session, followed by a discussion on topics that include market access, tax reform, affordable energy, supply chain issues, regulation, and more.
Join us in Seattle!
Discussions such as this panel in Seattle are designed to help raise awareness about common manufacturing issues and get members of the industry organized so that we can create positive change that will help companies both large and small bring jobs back to America and improve the economy.
We look forward to seeing you there and at future events. To get the dates and locations of future events, please see the NAM Leadership Panel Series calendar.