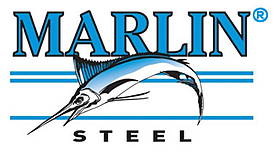 This year, we are proud to announce that Marlin Steel has been invited to the 10th Annual Northeast Shingo Prize Conference to make a presentation on the subject of: Leading, Enabling & Nurturing: People First! The organizers of the event, the Greater Boston Manufacturing Partnership (GBMP) and the Shingo Institute, expect that there will be over 600 attendees from businesses located throughout the U.S. and Canada.
It is a privilege and an honor to be invited as a speaker for this conference event.
What is the Shingo Prize?
The Shingo prize is one of the most coveted and prestigious awards that a manufacturing company can win. Only the best manufacturing companies can hope to be nominated for this award, and taking this prize home is proof positive of excellence as a manufacturer.
For those who may not have heard of the Shingo prize, it is an award given by the Shingo Institute, which is a part of the Jon M. Huntsman School of Business of Utah State University. The institute itself is dedicated to "learning experiences that assist leaders in improving organizational culture."
The institute takes its name from Shigeo Shingo, a Japanese engineer who created management techniques, systems and concepts that would later become the basis for the Toyota Business System. Back in 1988, Utah State honored Shingo's accomplishments with an honorary doctorate. The Shingo prize was established that same year.
Manufacturers who wish to be considered for the Shingo award have to submit an online application for the honor by August 1. When examining an applicant for the prize, the Shingo Institute's examiners look for excellence in many fields, such as the corporate culture of the business being assessed, improvement over previous years, guiding principles and results.
Winning the Shingo Prize is a mark of distinction that many companies seek, but only a few receive. Past winners of the Shingo Prize include:
Barnes Aerospace OEM Strategic Business of Ogden, Utah
Ethicon Inc. of Juarez, Chihuahua, Mexico
John Deere, Power Products of Greeneville, Tennessee
E-Z-GO of Augusta Georgia
In a year, two or three applicants out of hundreds might be recognized with a prize.
See Marlin's Speech
Our presentation at the conference is currently scheduled for Wednesday, October 1 at 1:30 p.m. in the Mass Mutual Center in Springfield, MA. Be sure to catch our presentation if you can!
The top representatives of manufacturing businesses from several different countries will be present for this event, making it a great opportunity to share our insights and ideas with the manufacturing world.