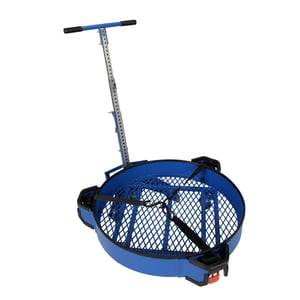 Owning and operating a jet engine doesn't begin and end with it keeping the aircraft airborne. Like anything else, they have life-limited parts that require maintenance, repair, and replacement over time.
To extend the life of the engine and ensure its reliability and durability, you need to routinely practice jet engine maintenance.
Why is Jet Engine Maintenance so Important?
Jet engines are subject to wear from vibration, friction, high interior temperatures, corrosion, and physical damage from the ingestion of foreign debris. All of this paired with the physical stress of rapidly rotating engine parts can cause metal fatigue—and the ultimate failure of the parts as time passes.
Aircraft engine maintenance is essential to the upkeep of the engine and assessing whether jet engine repairs or part replacements are necessary. Maintenance, repair, and overhaul (MRO) operations in the aerospace industry can extend the life of jet turbine blades, vanes, and other aircraft parts, limiting the need for more extensive repairs or replacements.
For example, one reason for performing regular maintenance on jet engines is to ensure that all the rotating stages in an engine are balanced, keeping vibration levels to a minimum. This assists in improving the comfort of aircraft occupants during flight, increasing the engine's durability, improving fuel efficiency, and limiting the amount of engine wear that occurs from vibration.
Aircraft Engine Maintenance
Having operations and processes in place for engine maintenance and repairs will assist in actually protecting jet engine parts in the long run.
When is Jet Engine Maintenance Necessary?
Mandated Times Between Overhauls (TBOs) vary based on different engine categories and types. Older and smaller jet engines typically have TBOs of 5,000 hours at the most. More modern engines have about 6,000 hours or more. With most business jets accumulating less than 500 hours of flying time a year, the schedule for modern jet engine MRO operations averages about 12 years or more.
Other mandated inspections, like Major Periodic Inspections (MPI) and Hot Section Inspections (HSI), come with their own specific set flying hours, though they can be extended by conditional jet engine maintenance programs.
How Much Does Jet Engine Maintenance Cost?
Jet engines cost more to maintain than other aircraft engines because the processes of rebuilding and rebalancing their rotor stages are more involved and complicated. On average, a full overhaul costs anywhere from ⅓ to ⅕ of the engine's price when new. Small jet engines overhaul prices sit around $200-$300 thousand per engine. Larger engines can reach $3 million.
Most of the major jet engine OEMs offer engine maintenance plans to provide a better value today. One example of an OEM maintenance plan is "power by the hour," wherein a fixed rate per operating hour will cover the cost of all scheduled maintenance, parts, labor, and transport. At times, plans can even cover the cost of a loaned replacement engine while an engine is away for maintenance.
What Products Help With Jet Engine MRO?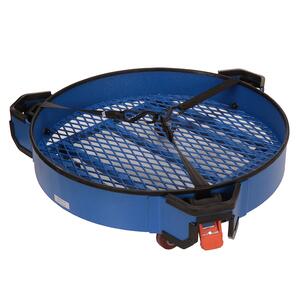 Aircraft engine maintenance is a step-by-step process similar to a person's health check-up. It consists of washing and drying jet engine parts, exterior and interior visual inspections, a dismantling of the engine, the repair and replacement of any parts, and then the re-assembling and testing of the engine.
Throughout the process, several tools are used to assist certified inspectors. During the cleaning and dismantling steps, products like custom aerospace baskets are often used to help keep engine parts secure and organized. Products such as Marlin Steel's patented circular floats (USA Patent Number 10,286,943 and European Patent Application No. 19 170 823.9) and stainless steel carts are used to prevent accidental damage during the engine overhaul process while moving or working on parts. Other tools, such as borescopes, a camera threaded into equipment, are used during internal examinations.
For repair, other innovative techniques, such as robots, may be brought in. Every step of the MRO process requires high-quality products to effectively maintain the jet engine.
How Marlin Steel Can Improve Engine Maintenance
Regardless of jet engine category or mission type, when an engine reaches its mandated TBO, it will need to undergo cleaning and disassembly. Marlin Steel manufactures top-notch stainless steel baskets for the aerospace industry, specifically for cleaning, drying, and transporting jet engine parts. With in-stock inventory and custom manufacturing options available, Marlin Steel can improve your engine maintenance process by providing you with the products you need to efficiently overhaul your jet engines. Contact the team at Marlin Steel today to learn more.