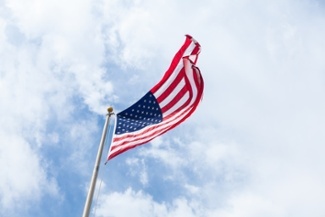 Marlin Steel's CEO, Drew Greenblatt, is a major proponent of manufacturing as a way to grow jobs and the American economy. As such, he regularly testifies before House and Senate commissions about various bills that could affect business growth for manufacturers.
Recently, Drew testified before both House and Senate committees about the More Jobs for Marylanders Act of 2017, (SB 317, HB 394) a bill that contains provisions for encouraging manufacturing businesses to come to Maryland to establish operations—promoting jobs and economic growth for the state as a whole.
What Makes This Bill Important?
The text of the bill calls for several key revisions—one of the most important being an increase to the state's instant expensing (i.e. accelerated depreciation) cap of $25,000.
As Drew pointed out in his testimony before the Senate committee, "In Pennsylvania, Delaware, and West Virginia, they have a $500,000 annual instant expense. Maryland is woefully behind at $25,000. You cannot buy a serious piece of technology at that price." Manufacturing is simply too capital-intensive for such a low instant expensing cap to work.
For example, a few years ago, Marlin Steel acquired an MFDC robotic welder which was, at the time, one of only five such units in the world. This was a million-dollar piece of equipment that helped put Marlin ahead of foreign competitors by improving the speed, quality, and flexibility of our welding processes. However, the instant expensing cap of $25,000 was only a fraction of this one machine's cost.
The way to compete in America and with the rest of the world isn't to hire minimum-wage workers—it's to give our people the best training, tools, and technology possible so our products are competitive in any market in the world. The More Jobs for Marylanders Act helps manufacturers in Maryland do just that by making major equipment purchases more affordable.
Instant Expensing and Job Creation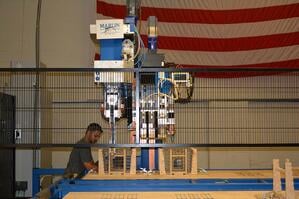 Aside from the actual cost of the machine, it takes time and money for a manufacturer to train an employee how to properly use new equipment. Reducing the cost of acquiring and modernizing equipment by increasing the yearly depreciation cap allows manufacturers to free up more funds to hire new workers and train them to use the equipment.
For example, if Marlin gets a new laser from a company in Connecticut, we'll probably need to fly an employee or two to that company's Connecticut facility for a week of training. This training might cost $6,000 or more per employee, plus whatever expenses that would be incurred by the absence of the employees being trained. Or, Marlin might have to hire new personnel entirely to operate and maintain the new equipment.
Increasing the instant expensing cap would help cover these costs, making it easier for manufacturers in Maryland to add new equipment, expand operations and create jobs. It could also incentivize new manufacturing businesses to move into the state and add even more jobs.
The View from the Street Level
Marlin's CEO wasn't the only person to speak in favor of the bill before the House and Senate. In a piece of testimony before the House committee, many other groups spoke out in favor of passing the More Jobs for Marylanders Act.
One particularly impassioned story came from a panel of former convicts, some of whom had been wrongfully convicted; how hard it is for them to find work, and how much manufacturing did to bring them up out of their circumstances and provide them with meaningful, well-paying work and a chance to pursue the American dream.
The availability of work that provides a living wage can make all the difference in the world to the members of a community. By helping to attract new manufacturing companies and giving the ones already in Maryland a chance to expand, SB 317 can help the "little guys" on the street find a decent, well-paying job to help them join the middle class and get ahead in life.
Long story short, this bill doesn't just help manufacturing business owners, it helps the little guys who live in Maryland's communities.
Supporting measures such as the More Jobs for Marylanders Act can help make sure that we can build up our inner cities by creating more jobs, putting more money in the hands of the working class, and stimulating the local economy.
Make a difference by contacting your representatives and making sure they know how much this bill will mean to you. By working with politicians and letting them know what our concerns and needs are, we can all help build a better tomorrow for Maryland.