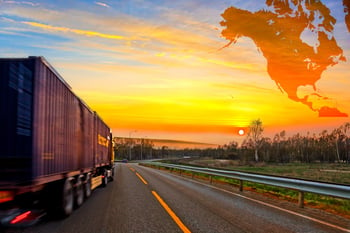 From December 2nd to the 3rd, 2015, the Cargo Logistics America Expo + Conference will be in session at the San Diego Convention Center. These two days will feature several key summits on port productivity, distribution logistics, and heartland shipping, in addition to countless presentations by industry thought-leaders in manufacturing and shipping.
Marlin Steel is excited to have been invited to deliver a speech at this event on the future of manufacturing, particularly on how federal export, trade, regulatory, infrastructure, and workforce skills policies coming from Washington will affect the ability of American businesses to succeed in the global economy.
Marlin's presentation is set to begin at 8:30 a.m. on Wednesday, December 2, the first day of the event in room 14B.
Who Is Attending?
The list of attendees cited on the CLA website for this event includes:
Cargo Owners. Companies that manufacture goods, sell goods, import goods, or export goods that depend on shipping and other transport logistics to carry product.
Logistics Providers. Warehouse owners, distributors, material handling companies, 3PLs &4PLs, and forwarders.
Multimodal Transportation Providers. Companies that provide air, rail, road, and sea-based transportation for goods.
Air, Sea, and Inland Ports. Representatives from major ports of all kinds.
Others. Various brokers, agents, and government officials.
Basically, anybody and everybody who is involved in the transport and sale of goods will want to be represented at this event.
Why You Should Attend
Many different cargo solutions providers will be on hand to present their latest innovations for optimizing supply chains. This is an excellent chance to get together with these solution providers and network directly with them so that you can avoid being left in the dust by the competition.
It's also a chance to hear first-hand from industry leaders in the fields of manufacturing, logistics, and transportation about subjects important to business success in the modern, globalized economy.
Speakers at the event include:
Brian Raymond. The Director of Technology & Domestic Economic Policy for the National Association of Manufacturers.
Phil Tagami. CEO of California Capital & Investment Group.
Peter Friedmann. Executive Director of the Agriculture Transportation Coalition (AGTC).
Jonathan Gold. VP of Supply Chain & Customs Policy for the National Retail Federation.
Christopher Steele. COO & President North America, Investment Consulting Associates.
Just to name a few of the business luminaries that are scheduled to give presentations at the event.
Many of these speakers have taken companies through some of the most challenging times in recent economic history and not only survived, but thrived. Their insights into the obstacles faced by modern businesses could be invaluable.
Where Is It?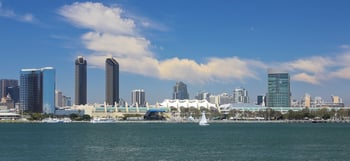 The conference will be taking place in the San Diego Convention Center, 111 West Harbor Drive, San Diego, CA 92101. Marlin's presentation will be taking place in Room 14B on the first day, but there will be many more events throughout the rest of the convention center.
Registration for the event should be open by the end of August, which you can do at the Cargo Logistics America website here. If you register before October 22nd, you can gain access to special Early Bird discounts for tickets to seminars or the CLA-VIP Pass.
Marlin Steel is proud to have been invited to participate in this major logistics expo + conference to share insights about the future of manufacturing in America. It is our hope to help make American businesses more competitive on the global market and overcome the challenges in mastering exports.
We look forward to seeing you there and working together to build up the American economy.
Check out how Marlin Steel has helped other clients be more productive and competitive by reading the case studies at the link below: