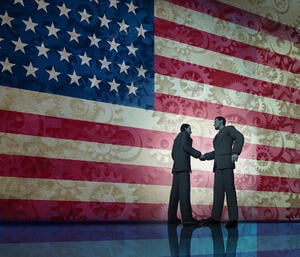 Finding the right company to partner with for your manufacturing needs can be difficult. Not every custom metal container manufacturer can meet your needs on short notice, and that can make fulfilling your own production obligations on schedule harder than it it needs to be.
So, why should your company work with Marlin Steel? How can we help you meet your production goals? Here's a list of the top five reasons you should work with us:
#1: Know-How to Make Optimized Container Designs
One of the unique aspects of Marlin Steel is that fully 5% of the company's payroll budget is dedicated solely to providing ongoing education to employees. The end result of these efforts is a team of knowledgeable employees with well-rounded skill sets.
Many workers know how to operate multiple types of production equipment, allowing them to better optimize production processes to improve production speed and quality.
Additionally, fully 20 percent of Marlin's workforce consists of degreed mechanical engineers, all of whom constantly work to build their knowledge base. By combining their classroom learning with years of practical experience, these engineers can often find new ways to improve upon a custom steel wire basket design to make it more efficient and reliable for your needs.
For example, a design engineer will review your production process for the use of specific temperatures, chemicals, and other stress factors when planning out the design and materials used for a custom parts handling basket. After carefully considering all the elements of your production process, the engineer will create a design that takes into account the best mixture of materials and design features to meet your needs.
The know-how of these workers helps to ensure that every wire basket or container that Marlin makes is optimized for your needs.
#2: Marlin Has the Right Equipment for the Job
Since 1998, we has doubled down on investments in manufacturing automation. These days, we maintain many specialty tools for manufacturing custom steel wire baskets and other custom metal forms.
For example, the repertoire of our manufacturing equipment includes:
Wire bending robots
CNC press machines
Cutting lasers
MFDC electric welders
Wide wet-belt sanders
CNC punch machines
Straight side presses
Just to name a few of the different tools on the Marlin factory floor.
By keeping a large repertoire of specialized manufacturing equipment on hand, Marlin is able to meet many unique production challenges.
For example, the cutting laser can punch holes into sheet metal very closely together without compromising the structural integrity of the metal. This allows the finished product to hold more weight and have better ventilation than it would have if it had been perforated with mechanical force.
#3: Speed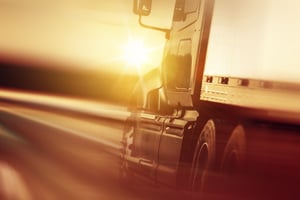 Odds are that, when you need a custom parts washing basket or other container for a specific process, you're already on a ticking clock when you contact a wire basket manufacturer. Any delays on the wire basket maker's end mean delays in your own production process as you wait for completed products.
You get quality engineered quick when you work with us.
In many cases, Marlin has been able to leverage its production automation and the know-how of employees to take a custom basket order from concept to delivery in as little as two weeks.
This speed is made possible by several factors:
Factory Automation. Marlin's manufacturing robots can run parts day and night without tiring. Each part, from the first to the last, is made with the same exacting precision, reducing parts rejections and speeding production along.
Virtual Physics Simulation Testing. For many manufacturers, the physical prototyping phase can introduce enormous delays, as full production can't happen until the design is proven effective. Physics simulation software such as Autodesk takes a testing process that takes weeks and condenses it into mere minutes or hours, all without ever having to tool for a prototype.
Constant Efforts to Improve Productivity. Each and every worker at the Marlin Steel factory works hard to maximize their productivity. With bonuses tied to productivity in each pay period, workers have a strong incentive to do their best every day.
These measure all contribute to Marlin's ability to manufacture baskets that can meet tight production tolerance standards on a tight schedule.
Better yet for American companies, we are based in Baltimore, MD, USA. This means that other American companies don't have to wait for slow international shipping methods when ordering a custom wire basket through us.
#4: Quality
Of course, getting a basket quickly doesn't mean a thing if it can't meet your production tolerances. For this reason, Marlin uses many different quality assurance tools, such as:
Automated Manufacturing Tools. The same robots that enable quick production also help make sure that every part can meet the same production tolerances.
Production Lot Traveler Checklists. Every factory worker has a step-by-step quality assurance process to follow for each custom wire basket design that gets made.
Defect Reports. When something does go wrong and a basket won't meet tolerances, a detailed report is created that records the origin of the error, and how the production can be fixed.
Autodesk Physics Simulations. By stress testing a design before shipping the basket, Marlin can spot issues that might render a basket unusable after repeated use, and make adjustments to compensate. This helps ensure that a basket won't become corroded or deformed after repeated use.
Using tools and procedures such as the ones listed above, we will deliver quality engineered quick to clients across the globe.
#5: Proven Track Record
Naturally, you wouldn't want to hand over an important manufacturing project to any fly-by-night company. You want to work with a company that has a proven track record of meeting production objectives and providing top-notch custom metal forms.
Marlin Steel has been a premiere custom metal form manufacturer for decades, having been founded in 1968.
Marlin's recent accomplishments include earning the coveted Lockheed Martin Performance Excellence Award, winning OSHA's SHARP designation, and helping dozens of manufacturers meet tight production deadlines with quality custom parts washing baskets and materials handling containers for a variety of production needs.
these are just the top five reasons why your company should work with Marlin Steel. For more examples, check out our case studies page!