The American manufacturing industry is back in a big way, fueled by shrinking wage differences between the U.S. and China, as well as a major reduction in energy costs in the U.S. courtesy of the shale gas boom.
Jobs in the U.S.' manufacturing sector are on the rise, adding thousands of solid middle-class jobs. This means more citizens making money, paying taxes, spending money on their local economies, and fewer people having to apply for overtaxed government assistance programs. Manufacturing is helping to grow the American middle class and give the families of manufacturing workers financial stability.
So, where is the impact of this new manufacturing renaissance being most strongly felt? What cities are leading the charge when it comes to building manufacturing jobs and infrastructure?
Here is a list of some of the top manufacturing boomtowns, as ranked by Forbes.com:
#1: Detroit-Dearborn-Livonia, MI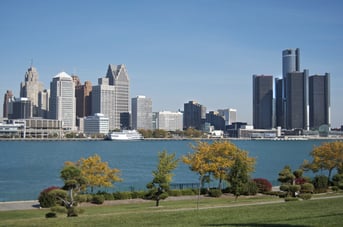 As stated in the Forbes article, "the Detroit-Dearborn-Livonia metropolitan area ranks No. 1 among the country's 70 largest metropolitan areas for manufacturing employment growth over the time period for our study."
Currently, there are approximately 89,300 industrial jobs in this metropolitan area. According to the Forbes article, this marks an incredible 9.8% expansion in manufacturing jobs over the last year.
#2: Warren-Troy-Farmington, MI
Located in the suburbs of Detroit, this metropolitan region has seen incredible manufacturing job growth. According to Forbes, "manufacturing employment is up 38.8% since 2009," marking a huge rate of job recovery for the manufacturing industry in the area.
#3: Grand Rapids-Wyoming, MI
Marked as a furniture-making hub by Forbes, this metro area boasts an uncommonly high percentage of manufacturing jobs. As stated by Forbes, the manufacturing job share is "one in five" and the area "has seen industrial employment rebound 27.9% since 2009.
With these first three manufacturing boomtowns, you may have noticed a pattern: all three are in the state of Michigan, with two of them being inside of the extended Detroit metropolitan area. These areas were particularly hard-hit by the offshoring of manufacturing capacity.
The Forbes article attributes this to the fact that Detroit "boasts the second largest concentration of engineers among the country's 85 largest metro areas, behind only Silicon Valley." In other words, it's easier for manufacturing employers in the Detroit area to find the skilled workers they need to run their manufacturing lines because there is a pool of qualified applicants already there and waiting for work.
#4: Nashville-Davidson-Murfreesboro-Franklin, TN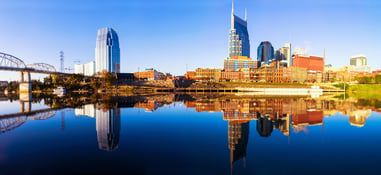 Moving from the North to the Southeast, Nashville might be famous for country music, but it's also home to a thriving manufacturing economy. According to the Forbes article, both Nissan and Bridgestone are "establishing manufacturing plants in Central Tennessee, which has also created opportunities for small domestic parts companies in the region." Many of these jobs are in high-paying fields that are more technically-oriented.
The resulting surge in manufacturing employment has seen the area undergo a 23.9% rise in industrial employment since 2009.
#5: Albany-Schenectady-Troy, NY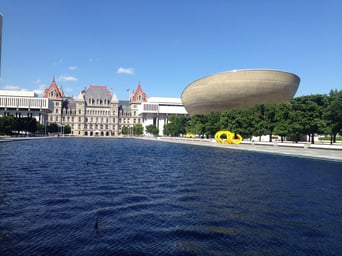 Albany, the state capitol of NY, is home to a booming business in semiconductor manufacturing. However, despite being on the list for the top 10 metro areas for manufacturing list, the Forbes articles points out that New York City, which is close to Albany, has "lost 3.3% of its manufacturing jobs; the city's industrial workforce now stands at a paltry 74,700, a dramatic decline from some 400,000 as recently as the early 1980's." To be fair, that's still three decades ago.
On the whole, however, the manufacturing industry in NY State is in a state of decline.
This can be attributed to stricter environmental laws, strong unions that drive up operating costs in this Northern state, and often-extravagant costs for real estate in the area.
The Takeaway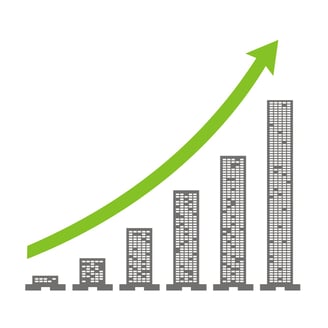 So, what can we glean from studying the biggest areas of manufacturing job growth in the last five years?
Several things come to mind:
We Need Policies that are Friendly to Manufacturing to Encourage Growth. Lowered energy costs and a shrinking wage gap are doing some of the work to make America more appealing to manufacturers, but we need more. States that have more stringent requirements and higher labor and infrastructure costs are still seeing manufacturing job shrinkage, even when they have a strong claim to manufacturing a specific kind of high-tech component.
We Need to Focus on Education for Advanced Manufacturing Jobs. Some of the areas that have seen the fastest growth for manufacturing jobs owe their success to the large pool of trained, experienced engineers that live in those areas from previous manufacturing booms. By focusing on education, we can create a talent pool with some depth to it, improving the chances that manufacturers can find workers with the skills/knowledge needed to do the job.
We Need to Promote the Benefits of Manufacturing Work. Manufacturing jobs nowadays are worlds apart from what they were a century ago. The problem is, many people still think that manufacturing jobs are brutish, low-wage, dirty jobs. The truth is that many manufacturing jobs, particularly those in advanced industries, have excellent pay and utilize manufacturing automation for the heavy lifting: more "George Jetson" and less "Fred Flintstone."
Things are looking up for American manufacturers and manufacturing workers, but we can't rest on our laurels just yet. There are a lot of challenges yet to come, and if we're going to be the world's strongest manufacturing economy once again, we're going to have to work at it.