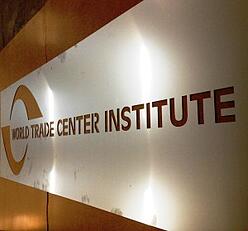 Marlin Steel donated a sign we laser cut from sheet metal for the entrance to the World Trade Center Institute in Baltimore. The state of Maryland and area businesses joined to create the private, non-profit organization a quarter-century ago to foster international business growth in the region, a goal we support and embody as an exporter of industrial-grade containers made of steel wire and sheet metal.
We got a nice note after the sign's installation from Deborah Kielty, president and executive director of the World Trade Center Institute: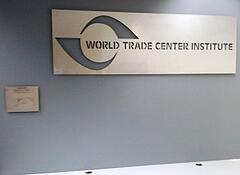 "On behalf of our team here at WTCI (staff, interns, Board of Directors) thank you for making a truly impressive company sign. The cut out steel logo treatment against our deep gray wall is a stunning welcome as you enter our lobby."