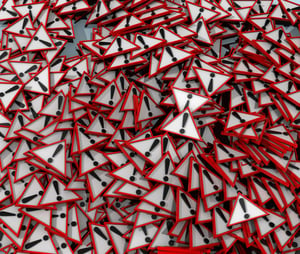 In a lot of our posts, we've talked about the benefits of using well-made custom material handling baskets that have been optimized for your parts and processes. But, what happens when your material handling baskets are poorly designed and manufactured?
What are the common drawbacks of poorly-designed material handling baskets?
The list is long, but here are a few of the biggest problems that you might face:
1: Parts Clumping to One Side of the Basket
In some processes, it's necessary to move the basket or even rotate it. Unfortunately, when a basket isn't properly designed, parts can become clumped to one end of the container or the other.
This keeps parts in the center of the pile from being affected by your finishing processes as thoroughly as parts on the outside of the pile. In many finishing processes, this could result in discolored or damaged parts, or even prevent certain coatings and finishes from being applied.
2: Parts Falling Out of the Basket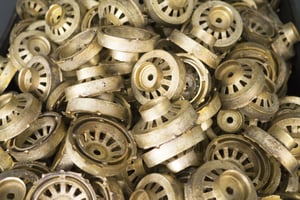 When there's too much open space between wires in wire mesh baskets, or the holes in a perforated sheet metal basket are too large, parts can easily fall out of the basket.
This can not only damage the parts as they hit the shop floor—it can damage processing equipment as parts get caught in different mechanisms.
Worse yet, workers may be injured by fallen parts.
3: Parts Not Fitting Correctly
A poorly-made basket with custom fittings for holding parts can easily cause problems. When such baskets don't meet tolerances, parts may not be held securely by the "custom" fittings, or else may not fit at all.
4: Increased Manual Handling Time for Parts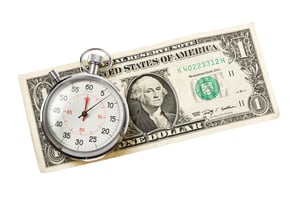 A poorly-designed basket makes it harder to add or remove parts to the basket—which directly increases the time your workers on the floor spend handling parts. This can reduce throughput and increase the risk of a part being damaged by manual handling.
Additionally, there may be extra need to switch baskets between processes if the materials handling basket wasn't designed for compatibility with multiple processes.
5: Having to Reprocess Parts Numerous Times
Whether it's because parts fell through, clumped up, or were left stained because of poor ventilation/drainage, it's all too common for a part to need to be reprocessed multiple times to get it into acceptable condition. Poorly-made baskets that aren't optimized for your parts and processes add to this problem and reduce throughput.
6: Baskets Breaking After a Few Uses
This is a major problem with severely under-designed and poorly-made baskets. When baskets aren't made of the right materials and designed with enough physical support for the loads they're carrying, they can easily bend or break under the stress.
A broken basket is practically useless, and can even contribute to worker injuries on the job.
7: Reducing Production Throughput
By contributing to damaged parts, increased manual handling, and frequent reprocessing, bad basket designs can severely reduce your production throughput on the factory floor.
8: Worker Injuries
When bad baskets break or fail to hold parts in place, there's a risk of one of your employees getting hurt. Falling parts can cause impact injuries, spilled chemicals can cause burns, etc.
The Biggest Problem with Bad Baskets
The worst problem with poorly-optimized baskets is that they increase your total cost of ownership while reducing your productivity—everything costs more to make and you lose earning opportunities because of reduced output.
If you're looking to replace your existing material handling baskets or need a new design for a new production line, consider the drawbacks of using a bad basket design.
Get better baskets that are custom-tailored to your needs from a trusted, reliable manufacturer today, and save yourself from the drawbacks of bad baskets tomorrow.