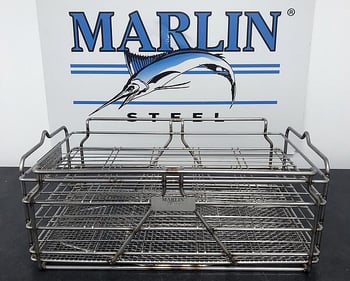 When it comes to the maintenance, repair, or overhaul of aircraft, the devil is in the details. Many aircraft parts require impeccable surface conditioning and top-class care in order to remain viable for use in any kind of aircraft, let alone one which will be carrying dozens of passengers high in the air.
Now, with travelers beginning to book flights for post-pandemic vacations and the Federal Aviation Administration (FAA) cracking down MRO processes following a series of mid-flight incidents, aerospace companies need to better protect their delicate aircraft parts through the wash and finish processes using high-quality baskets, floats, and carts.
QUICK LINKS
What is MRO?
MRO is an acronym for Maintenance, Repair, and Operations. MRO stands for Maintenance Repair and Operations. It encompasses all of the activities used to keep parts and equipment in good operating condition. Having a robust approach to MRO management gives companies better control over processes that affect their cash flow, helping ensure business continuity and inventory control.
Of course, a big part of MRO in aerospace is proactive maintenance. Aircraft maintenance negligence causes flight delays and cancellations, but more importantly, it can lead to aviation accidents. In fact, General Aviation News reports that nearly 12% of all aircraft accidents are due to a maintenance factor. One need not look any further than recent events for proof of this:
February 20, 2021. Following a mid-air engine failure on a flight from Denver to Honolulu, the Federal Aviation Industry (FAA) has been mandating

fan blade inspection

before some jetliners are allowed to fly again.
April 20, 2018. A fan blade broke during a flight from San Francisco to Honolulu, resulting in an emergency landing. The National Transportation Safety Board later determined the fracture was the result of problems with the inspection process.
These incidents, and the aviation industry's high safety standard, demonstrate the importance of MRO processes in the aerospace industry, such as protecting jet engine parts during washing and transport. Without protection, parts can be damaged or lost and a product's regulation compliance can be impacted.
Repairs and replacements that occur as a result of improperly transported products can also result in an inefficient and more expensive MRO process. Every instance of potential damage or a loss in integrity can lead to restarting the entire process, as no risks can be taken when it comes to human lives.
3 Steps to Building Better Aerospace Baskets, Floats, and Racks
A flaw in the surface area of a part can have disastrous consequences. With lives quite literally hanging in the balance, every detail of your aircraft maintenance, repair, and overhaul process needs to be perfect. This includes the means by which staff carry your ultra-delicate aircraft parts through the wash and finish processes needed to bring those parts to perfect operating condition. So, how does Marlin Steel build a better basket for aerospace applications and aircraft MRO processes? Here's how:
Step 1: Using the Right Team for the Job
25% of Marlin Steel's workforce consists of degreed mechanical engineers. These individuals combine years of practical experience in making custom metal baskets for all sorts of applications, including baskets to be used for aerospace parts washing.
Each employee at the Marlin Steel manufacturing facility is encouraged to constantly grow his or her skills, with pay bonuses being tied directly to how many different skills the employee has qualified for. This helps to ensure that all employees are versatile, able to adapt to the needs of the job and that there's always someone on the factory floor who specializes in the skills and knowledge that are key to making the right basket for your needs.
Jobs are assigned to a small team of workers who collaborate to make the best quality parts as quickly as possible. Each team member is accountable for the success of the group as a whole and will push each other to make sure the job gets done in a timely and efficient manner.
Why? Because each team member's ability to make a bonus depends on the performance of the whole group, and nobody wants to be the guy who costs everyone else their pay.
Step 2: Double-Checking Every Design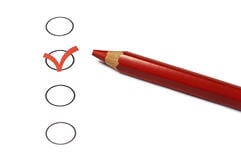 Before any metal gets put through the factory floor, the design of the basket is double and triple-checked to make sure that it will meet the specifications of your process. Advanced computer simulation software such as Autodesk runs the basket design through a virtual stress test that identifies weaknesses or problems in the design that may cause it to not work.
For example, the simulation can test for how long the material of the basket can withstand exposure to certain chemicals and temperatures without losing shape while loaded with your parts as well as the effects of repeated exposure to your parts washing/finishing process.
If the basket design fails the test, it goes back to the drawing board and gets reworked until it can pass.
Step 3: Giving the Team the Tools They Need
Even the most skilled workers in the world would have difficulty making baskets that could meet the incredibly tight tolerances of the aerospace industry using only manual labor. Manual laborers get tired, worn out, bored, and even injured, limiting their ability to make two baskets that meet the same tolerances, let alone 200 baskets.
To overcome this issue, Marlin Steel's manufacturing teams use advanced factory automation tools that can meet tolerances of +/- 0.004" such as the Trumpf laser cutter, a device that can cut metal up to 0.6" thick at a rate of nearly one meter a second and leaves smooth-cut surfaces without the mechanical stress that manually cutting the steel would place on the basket.
To make sure that wire forms and sheet metal parts conform to your exact specifications for your aerospace parts, specialized wire bending robots and a CNC press brake are used to bend steel rather than using manual methods. The strength and precision of these tools allow Marlin Steel manufacturers to make sure that every basket will be consistent enough in shape to be perfectly interchangeable, from the first to the last.
How strong is this automated equipment? As an example, the Trumpf Press Brake bends steel with 132 tons of force. This is considerably more than a human operator could hope to apply unaided, to say the very least.
Automation equipment such as this can work for hours and hours on end largely unattended, meaning that there are no interruptions to their work. These manufacturing robots work tirelessly and don't get bored or worn out after a long day of bending and shaping metal. This is part of what makes factory automation a must for airplane MRO basket manufacturing.
Why the emphasis on the precision and consistency of automated manufacturing? Imagine a situation where you have a few dozen baskets that don't all have the same dimensions. Even if most of the baskets are only an inch off because of inaccurate manual assembly methods, that's enough for some of the baskets to inadvertently cause damage to a sensitive stabilizer assembly part. While not readily visible at first, this damage causes the assembly to malfunction on a plane in flight, putting the lives of the plane and crew at risk.
How Marlin Steel's Custom Floats, Carts, and Baskets Can Maintain the Integrity of Aerospace Parts
Marlin Steel works with many major aerospace companies that require consistency, strength, and high quality in their floats and baskets. Aircraft-grade stainless steel from Marlin Steel can handle a lot of weight while facilitating better parts cleaning than alternatives, such as aerospace-grade aluminum. In addition, our team (25% of whom are mechanical engineers) tests our designs against the manufacturing conditions they will be subjected to through a battery of virtual physics simulation tests known as finite element analysis (FEA).
Some products we create for the aerospace industry, each designed to protect parts from damage, include:
Circular Metal Floats
Our stainless steel floats eliminate metal-on-metal contact between commercial aircraft engine parts during MRO. Our airplane floats feature heavy-duty casters to hold large aircraft steel engines and parts, straps to keep them secure, coatings to prevent scratching, and clips to allow multiple floats to be joined to carry several items at once.
Stainless Steel Carts
Our heavy-duty industrial steel carts are durable enough to handle heavy loads and feature fixed and swivel casters for stability and ease of movement. In addition to the stock carts that are available, Marlin's engineers can create customized rolling carts to meet the specific needs of your manufacturing process.
Custom Wire Baskets
Our custom aerospace wire baskets can withstand the harsh conditions and chemicals of the washing process. Our stainless steel baskets for small parts also use fine wire mesh to prevent small parts from becoming lost. Additionally, our custom-formed dividers can separate parts to hold them snugly and make washing even more efficient.
Blade and Vane Baskets
Our custom vane and blade baskets with blade racks are built using Grade 304 stainless steel and are ideal for transporting jet turbine blades. Plus, they can be designed with or without a lid.
Get a better basket, float, or rack for your airplane parts and custom aerospace components to improve your MRO operations – contact Marlin Steel today!