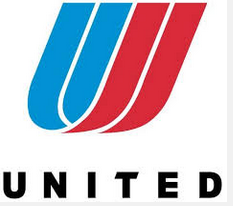 When it comes to the maintenance, repair, or overhaul of aircraft, the devil is in the details. Many aircraft parts require impeccable surface conditioning and top-class care in order to remain viable for use in any kind of aircraft, let alone one which will be carrying dozens of passengers high in the air.

A flaw in the surface area of a part can have disastrous consequences. With lives quite literally hanging in the balance, every detail of your aircraft maintenance, repair, and overhaul process needs to be perfect, including the means you use to carry your ultra-delicate aircraft parts through the wash and finish processes needed to bring those parts to perfect operating condition.

So, how does Marlin Steel build a better basket for aircraft MRO processes? Here's how:
Step 1: Using the Right Team for the Job
More than 20% of Marlin Steel's workforce consists of degreed mechanical engineers. These individuals combine years of practical experience in making custom metal baskets for all sorts of applications, including baskets to be used for aerospace parts washing.
Each employee at the Marlin Steel manufacturing facility is encouraged to constantly grow his or her skills, with pay bonuses being tied directly to how many different skills the employee has qualified for. This helps to ensure that all employees are versatile, able to adapt to the needs of the job, and that there's always someone on the factory floor who specializes in the skills and knowledge that are key to making the right basket for your needs.
Jobs are assigned to a small team of workers who collaborate to make the best quality parts as quickly as possible. Each team member is accountable for the success of the group as a whole, and will push each other to make sure the job gets done in a timely and efficient manner.
Why? Because each team member's ability to make bonus depends on the performance of the whole group, and nobody wants to be the guy who cost everyone else their pay.
Step 2: Double-Checking Every Design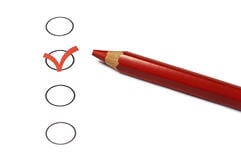 Before any metal gets put through the factory floor, the design of the basket is double and triple-checked to make sure that it will meet the specifications of your process. Advanced computer simulation software such as Autodesk runs the basket design through a virtual stress test that identifies weaknesses or problems in the design that may cause it to not work.
For example, the simulation can test for how long the material of the basket can withstand exposure to certain chemicals and temperatures without losing shape while loaded with your parts as well as the effects of repeated exposure to your parts washing/finishing process.
If the basket design fails the test, it goes back to the drawing board and gets reworked until it can pass.
Step 3: Giving the Team the Tools They Need to Get the Job Done
Even the most skilled workers in the world would have difficulty making baskets that could meet the incredibly tight tolerances of the aerospace industry using only manual labor. Manual laborers get tired, worn out, bored, and even injured, limiting their ability to make two baskets that meet the same tolerances, let alone 200 baskets.
To overcome this issue, Marlin Steel's manufacturing teams use advanced factory automation tools that can meet tolerances of +/- 0.004" such as the Trumpf laser cutter, a device that can cut metal up to 0.6" thick at a rate of nearly one meter a second and leaves smooth-cut surfaces without the mechanical stress that manually cutting the steel would place on the basket.
To make sure that wire forms and sheet metal parts conform to your exact specifications for your aerospace parts, specialized wire bending robots and a CNC press brake are used to bend steel rather than using manual methods. The strength and precision of these tools allow Marlin Steel manufacturers to make sure that every basket will be consistent enough in shape to be perfectly interchangeable, from the first to the last.
How strong is this automated equipment? Just for example, the Trumpf Press Brake bends steel with 132 tons of force. This is considerably more than a human operator could hope to apply unaided, to say the very least.
Automation equipment such as this can work for hours and hours on end largely unattended, meaning that there are no interruptions to their work. These manufacturing robots work tirelessly, and don't get bored or worn out after a long day of bending and shaping metal. This is part of what makes factory automation a must for airplane MRO basket manufacturing.
Why the emphasis on the precision and consistency of automated manufacturing? Imagine a situation where you have a few dozen baskets that don't all have the same dimensions. Even if most of the baskets are only an inch off because of inaccurate manual assembly methods, that's enough for some of the baskets to inadvertently cause damage to a sensitive stabilizer assembly part. While not readily visible at first, this damage causes the assembly to malfunction on a plane in flight, putting the lives of the plane and crew at risk.
Marlin Steel's dedication to using factory automation to give you the best parts baskets possible gives you another top quality tool for ensuring that your delicate and expensive parts for repairing and refitting airplanes come out of their finishing processes free of flaws. This works to help protect your reputation in a line of work where lives may literally depend on the quality of your parts.
Get a better basket for your airplane parts to improve your MRO operations today. Contact us here and we'll get back to you shortly.