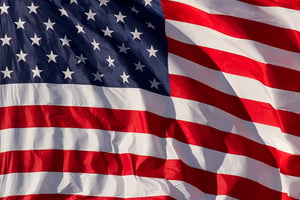 There have been numerous industries that have suffered supply chain disruptions due to theCOVID-19 crisis, and the medical and pharmaceutical community has been no stranger to these challenges.
As hospitals still fight to save COVID-19 patients while flu season looms, it's more imperative than ever to ensure healthcare professionals are equipped with the medical equipment they need to give the utmost care to patients. By choosing American-made IV poles and other products, hospitals can bypass many of the complications resulting from global supply chain issues and receive the products they need.
How COVID-19 has Affected Supply Chains
The fragility of global supply chains was exposed by the COVID-19 crisis as disruptions from lockdowns trying to contain the virus also inhibited international trade. China was one of the first countries to initiate lockdowns on factories and chemical plants supplying much of the West with a steady stream of medical supplies and other products. The result was plummeting production volume and drastic transportation delays.
American companies relying on foreign businesses, such as manufacturers in China, quickly felt the strain. The crisis opened the conversation about how the reliance of American businesses on foreign powers and supply chains can be concerning in the face of a crisis. This concern stems beyond COVID-19 as well; according to Gartner, more supply chain disruptions are in store for the healthcare supply chain. American businesses must look at ways to strengthen business continuity in case of an international disruption. The pandemic has proven that relying extensively on foreign trade will only weaken healthcare supply chains instead of providing resilience.
Why Hospitals Can Overcome Supply Chain Disruptions With American Solutions
Hospitals have been hard hit with medical equipment shortages as a result of the COVID-19 crisis. Companies who have been outsourcing their medical equipment from foreign companies have reached out to Marlin Steel saying their Chinese manufactures "dropped the ball" and won't be able to get them the supplies they need in time. Even though the effects of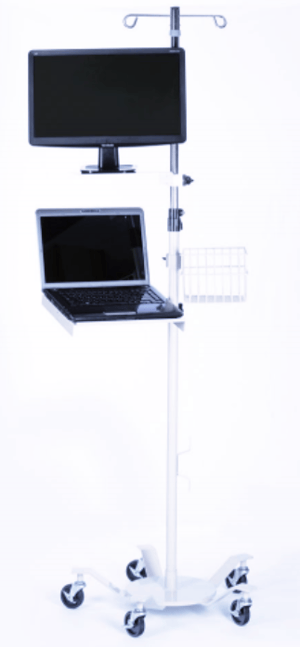 the COVID-19 pandemic cannot be altogether erased, they can be mitigated by choosing American solutions with quick delivery times and consistent quality.
Fast Delivery Times
Marlin Steel, and other American manufacturing companies, already had an advantage over foreign competitors when it came to transportation time before the COVID-19 crisis. Even when international supply chains are strong, you still have to wait weeks for your Chinese goods to ship. Then there's the slow assembly process first. Then, once your products are ready to be shipped, they must wait till there is a freighter with space available bound for the United States. And after all that? Your products must still go through customs processing. This entire process could take multiple weeks before you receive the medical IV poles you need.
This was before the COVID-19 pandemic strained global supply chains. Now, the entire shipping process will likely take even longer as international trade recovers. If you outsource overseas, you may not receive your medical IV poles for even longer.
By purchasing IV poles from American manufacturers, you eliminate the wait for slow overseas shipping or customs. In fact, some of Marlin's products can even be shipped same-day as the order, so you can start using your equipment as soon as possible.
Consistent Quality
Whenever you are choosing IV poles or stainless steel baskets for medical or pharmaceutical applications, you need to ensure they are made to deliver consistent and reliable results. Medical equipment must withstand consistent exposure to harsh environments and strong enough to repeatedly assist medical professionals assist patients.
Marlin Steel's IV poles are manufactured with a thick, heavy-duty tubing to be durable enough for repeated use in demanding medical environments. Additionally, the wire baskets for IV pole accessories are manufactured with stainless steel, a material that is not only tough but also corrosive-resistant to ensure a long-lasting lifespan of trusted use.
Supports American Economy
Choosing to buy your medical IV poles and other equipment from a domestic manufacturer

rather than outsource overseas supports the American economy. Buying U.S.- built products encourage both the industry's growth and that of American manufacturing jobs.
Supporting American jobs has been more important than ever in the midst of the economic downtown due to the COVID-19 pandemic. Every time an American manufacturing company receives orders for American-made stainless steel baskets and products, the economy rebuilds and American jobs are strengthened.
Supply Your Hospital with Marlin Steel's American-made IV Poles
Purchasing products made in the U.S.A. not only supports American manufacturing but also allows you to be confident you're receiving the highest quality medical equipment as quickly as possible. Clinics and hospitals need to be reassured that IV poles are not only engineered to deliver consistent results, but will also be delivered on time so they can be used on patients and not sitting in transport.
At Marlin Steel, we deliver Quality Engineered Quick™ so you can be confident you're receiving only the best from American-trained engineers. So, ready for Marlin Steel IV poles in your hospital, or have any questions about Marlin's medical and pharmaceutical products? Contact Marlin Steel today!